Make Brands More Human
Tilted Chair is a human-based branding and advertising agency (or a full-service creative Austin advertising agency, for the SEO bots). We specialize in collaborating with new and not-so-new companies across many industries to amplify their marketing performance. Our unique methodology utilizes human psychology to build stronger connections with consumers. This proven approach ultimately drives sales and brand affinity.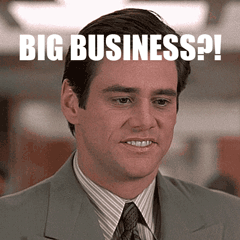 People don't trust big, stuffy, corporate-feeling businesses.
Since 2010, we've seen trust in big business hit an all-time low. In fact, over 80% of Americans don't trust big business at all.* As a result we've seen people gravitate to local brands, peer-to-peer businesses, and embrace brands that "get them." Why? Well, these types of businesses still act human.
*According to 2016 Gallup Consumer Confidence report.
Benefits of investing in brand humanity
They are a'plenty
Increased Marketing Effectiveness
Human brands don't target consumers—they make friends and gain fans. When people are engaged with brands they are 50% more likely to click on an ad or find out more about company promotions or events. In essence, the effectiveness of their marketing is up to 50% more than their peers.
Reduced Costs
As a byproduct of increased marketing effectiveness, your overall costs of marketing can, in some cases, be reduced. Again, by making friends and gaining fans you are creating evangelists for your brand. Word-of-mouth advertising is not only powerful, but virtually free.
Demand Higher Prices
If you want to prevent price erosion or simply stop trying to compete solely on price, then your brand needs to be more human. People wouldn't pay $6 for a cup of coffee if Starbucks competed on taste or other quantifiable offerings.
Optimized Product Offerings & Services
Part of being human is listening and adapting. Human brands are able to create better products and services because they listen to their consumers and they adapt. Ben & Jerry's is second in the U.S. ice cream market because the brand knows how to listen to people and create relevant flavors like Cherry Garcia and Americone Dream.
That's enough philosophizing
What would ya say...ya DO here?
Let's connect!
Ready to start a super cool project together? Cool, so are we.