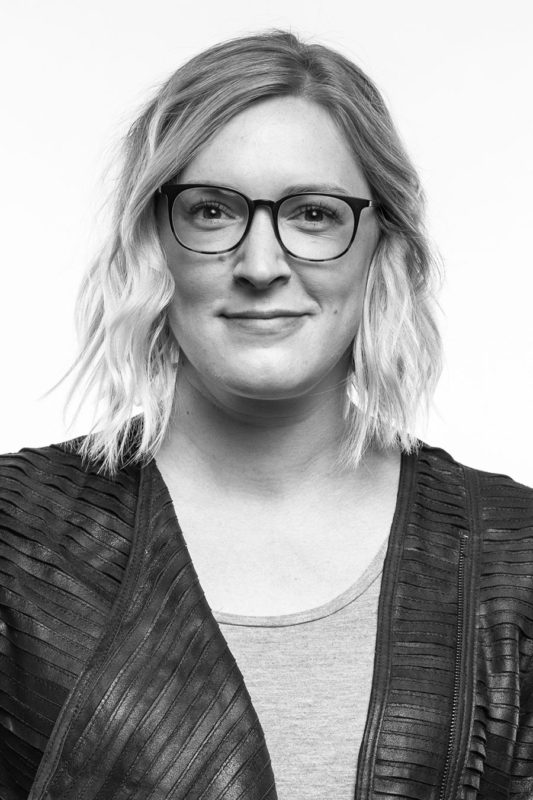 "Approach things from all angles and all perspectives."
Professionally certified in HR from the HR Certification Institute, Brianna is our woman-of-all-trades. You can count on her to do just about anything. From keeping the office running smoothly, to cutting checks to dog-actors, she's our go-to girl.

Originally from Glenwood, Minnesota, she is voted most likely to pronounce the word "bag" incorrectly and the first person we would want with us if we were stranded in the woods.

When she's not working, she enjoys cooking, photography and checking out new restaurants- as she's a big foodie. She can usually be spotted with her fur baby, Auzzie, or any of the Tilted Chair dogs, sitting around her desk.

If Brianna were a (tilted) chair, she would be an Eames lounger because it is functional, dependable and can fit anywhere.