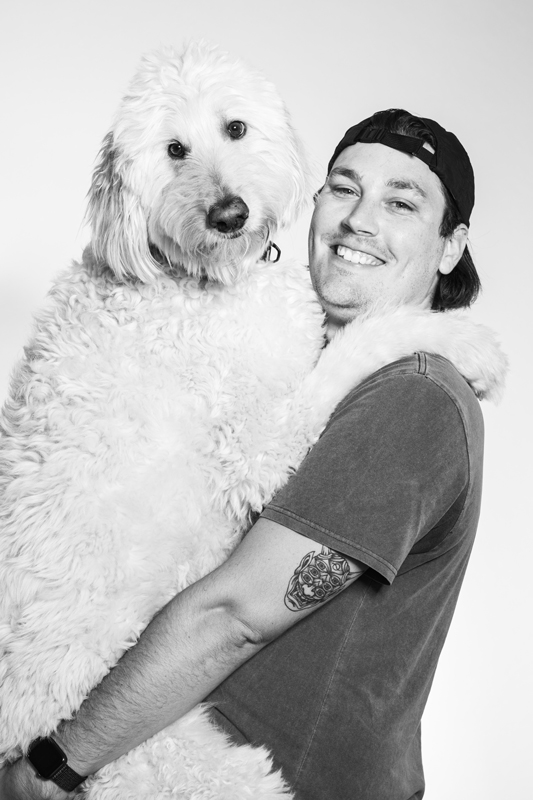 "Imagination will often carry us to worlds that never were. But without it, we go nowhere."
A self-proclaimed masochist/Arsenal F.C. fan, Harrison is an LSU Tiger who learned the ropes of advertising in his hometown of Baton Rouge, Louisiana. Now at Tilted Chair, Harrison is ready to help brands reach their full potential through thoughtful, intentional marketing and advertising. He can also reach the top shelf for you.
When he isn't elevating businesses' branding, you can find Harrison out exploring with his pup Murphy, adding to his record collection, practicing photography, or enjoying a craft beer. He loves coffee too, and makes a pour-over worth pining over.
If Harrison were a (tilted) chair, he would be an Eno hammock, because he likes to be comfy outdoors, and you can set them up anywhere.