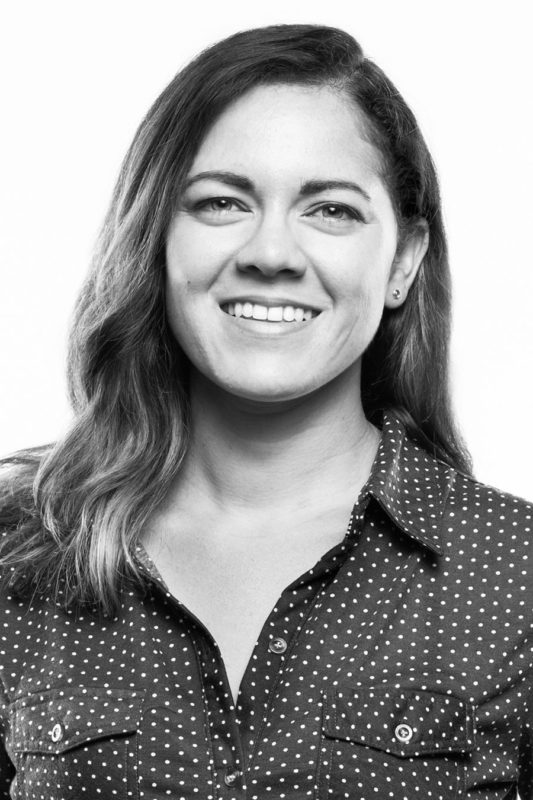 "The story you make isn't always the story you set out to tell."
Trim, splice, zoom, move, ripple and rearrange—that's the name of Melyssa's game. An editor, animator, Addy award winner, and documentarian, she is our post-production queen.

Inherently curious, Melyssa is always on the lookout for new things. Her newest venture? 3D Graphics. Whether it's a curiosity for the content, the process, or the story, she's wondering how she can elevate a project.

When she's not cutting up footage or making drawings move, she enjoys buying old furniture and upcycling it, going to the movies—trying not to critique the editing too much—and playing with her dog, Bailey.

If Melyssa were a (tilted) chair, she would be a chaise lounge because they're extremely comfortable.