The Ask
CORE Office Interiors is one of the coolest players in an otherwise stodgy business category: office furniture supplies. Fresh off a merger with two other companies, CORE was looking to parlay this momentum into an all-out brand refresh, one that more closely matched its motto of "Work Boldly." They selected Tilted Chair as the partner of choice to help shepherd them through this all-important business milestone.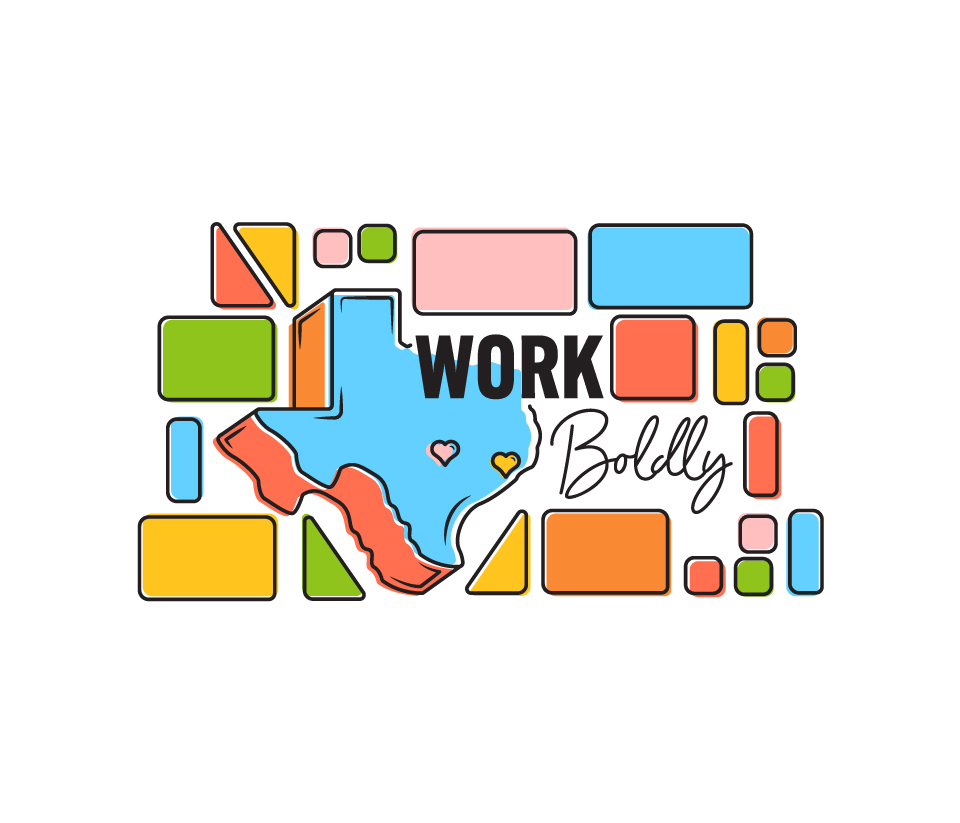 "Work Boldly"
It's more than a tagline at CORE. "Work boldly" is a commitment to innovating, to making mistakes in the process of pursuing something better, and to the relentlessness with which the CORE team approaches their work. As such, the "work boldly" ethos was central to the bright and modular new brand direction we developed for CORE Office Interiors. With big aspirations for the new brand, we built out a number of exciting applications—including a wall mural and the cover art for a podcast—that cast CORE in an entirely new and bold light.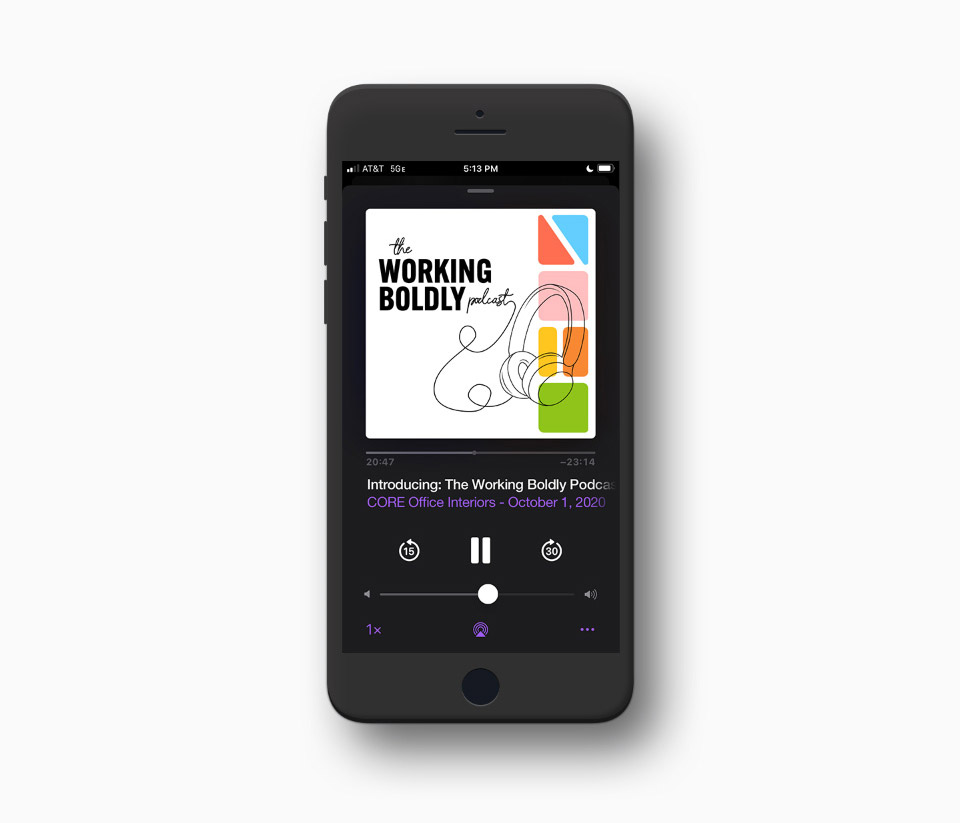 Podcast Art
It's not a deliverable request we receive often, but then again, CORE is unusually bold. Look for this super cool podcast to drop on Apple and Spotify very soon, and don't forget to subscribe!