The Ask
Identify Southside's unique and historic spirit, and then spread the word.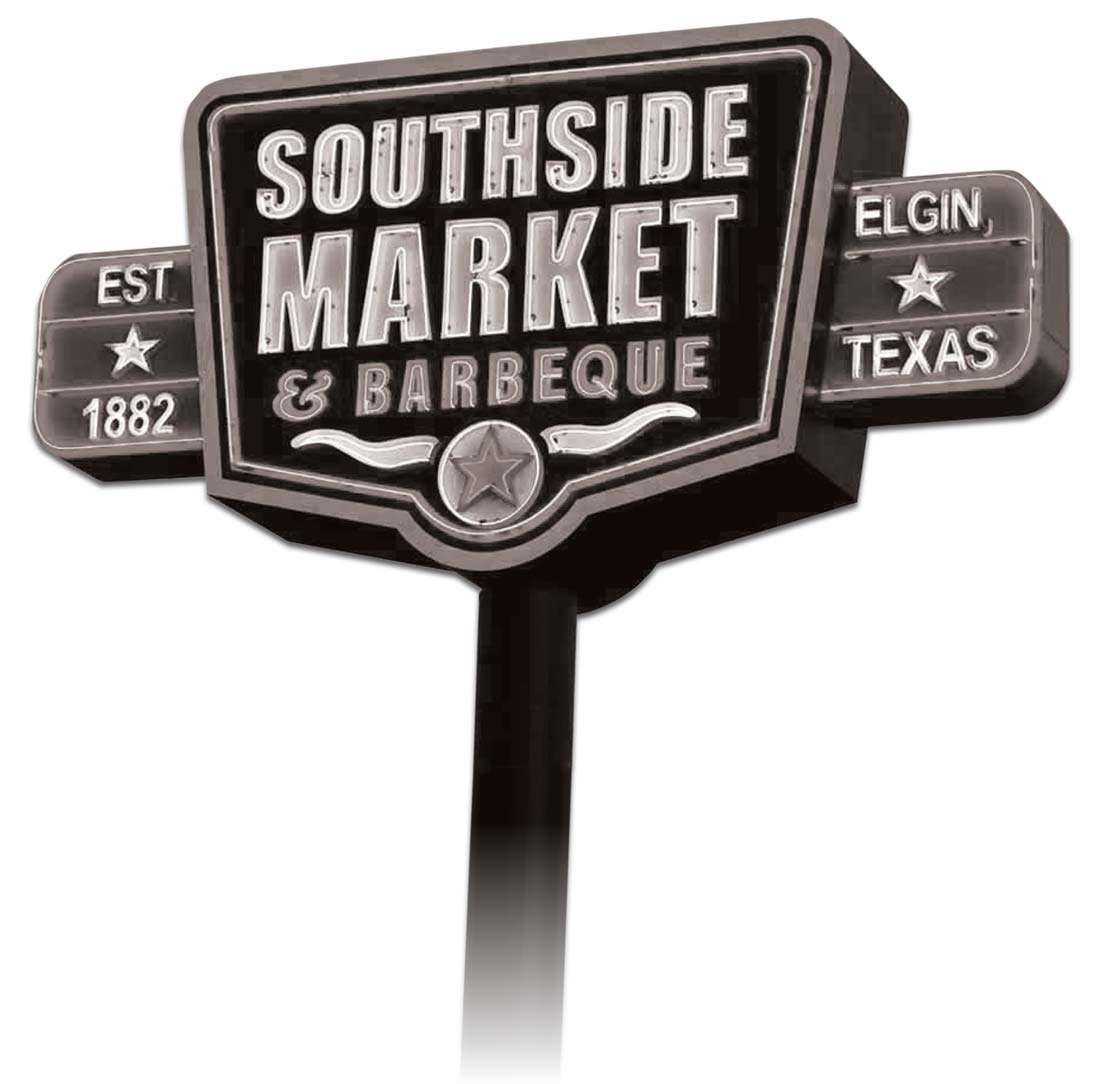 Assessing The Ask
Q: There's a lot of good barbeque in Texas. What's special about Southside?
A: History: founded in 1882, Southside is unquestionably the oldest barbeque joint in Texas.
The Angle
We toured the meat packing plant, teared up in the smoke room, poured over old newspaper clippings, and of course, ate. A LOT. And then, it dawned on us.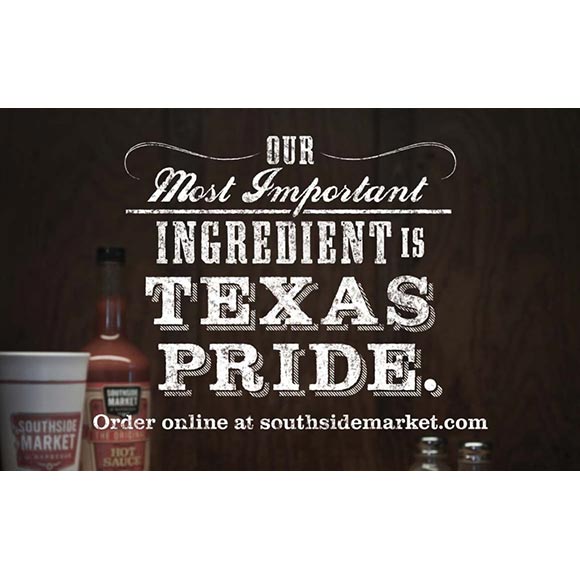 The BBQ That Started Texas BBQ
You see, when you're the oldest barbeque joint in a state known for its barbeque, well, that's something special. Southside's history was its most valuable asset, and we intended to tell that story to anyone who would listen.
Spreading The Word
The campaign objectives ranged from "butts in seats" to customer education. We addressed them all, in award-winning fashion.
They get us. Their customer service and commitment to helping us be successful is outstanding. They're working our brand around the clock.
"
Services Provided
Strategy
Brand Positioning
Messaging Architecture
Creative
Campaign Development
Art Direction/Design
Copywriting
Media
Media Planning
Media Management
Production
Video Production
Product & Food Photography
Let's connect!
Ready to start a super cool project together? Cool, so are we.