Street art meets fine art
If you haven't been paying attention to the street art scene lately, it's safe to say that it's gone mainstream, moving off the streets and into the galleries.
Take West Chelsea Contemporary, for example: back in late 2019, they were fresh off a rebrand and looking for innovative and effective ways of selling street art in Austin (and eventually, NYC). So owners Gary Seals and Lisa Russell reached out to Tilted Chair for a full-service partnership: branding, advertising, and everything in between.
The ensuing two and a half years saw Tilted Chair and West Chelsea collaborate on some of the coolest and freshest work Austin's art scene had ever seen.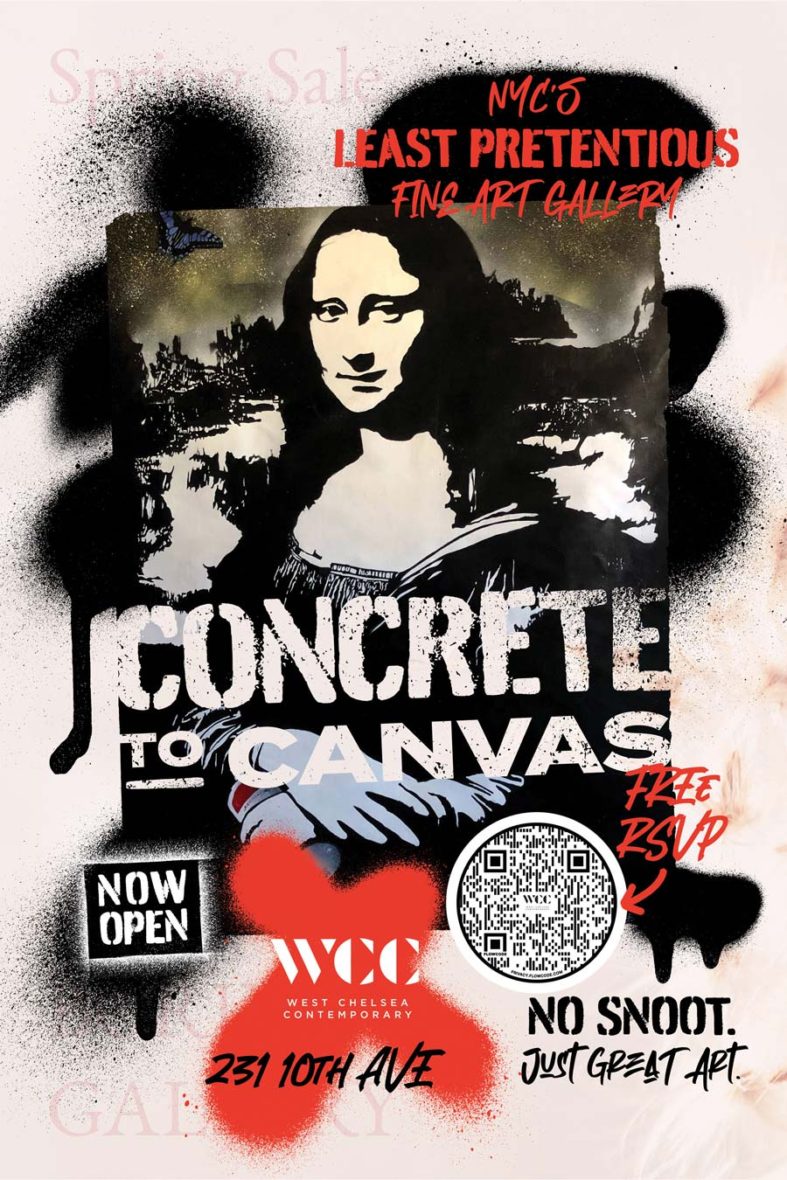 We. Did. It. All.
When we say we did it all, we mean it: brand design, print design, digital design, even wheat paste posters. As WCC's full-service advertising agency of record, we collaborated daily to constantly push the envelope of what it means to market a fine art gallery. Our media department continually innovated with strategic and unique placements, our creatives approached the challenge with a restless energy, and our account executives managed the whole thing.
We doubled our sales goal for February [2021] and it's only the 10th.
"
Brand Standards
Did we mention branding? Well, here ya go.
The brand we helped WCC develop could only be described as an exercise in technical detail. We defined everything, ensuring that future marketers would have no questions—and only strategic, well thought-out answers—to how the brand should be composed across myriad media and promotional channels.
Services Provided
Strategy
Brand Positioning
Messaging Architecture
Creative
Campaign Development
Art Direction/Design
Copywriting
Media
Media Planning
Media Management
Production
Product Photography
More
Full-service marketing
Let's connect!
Ready to start a super cool project together? Cool, so are we.