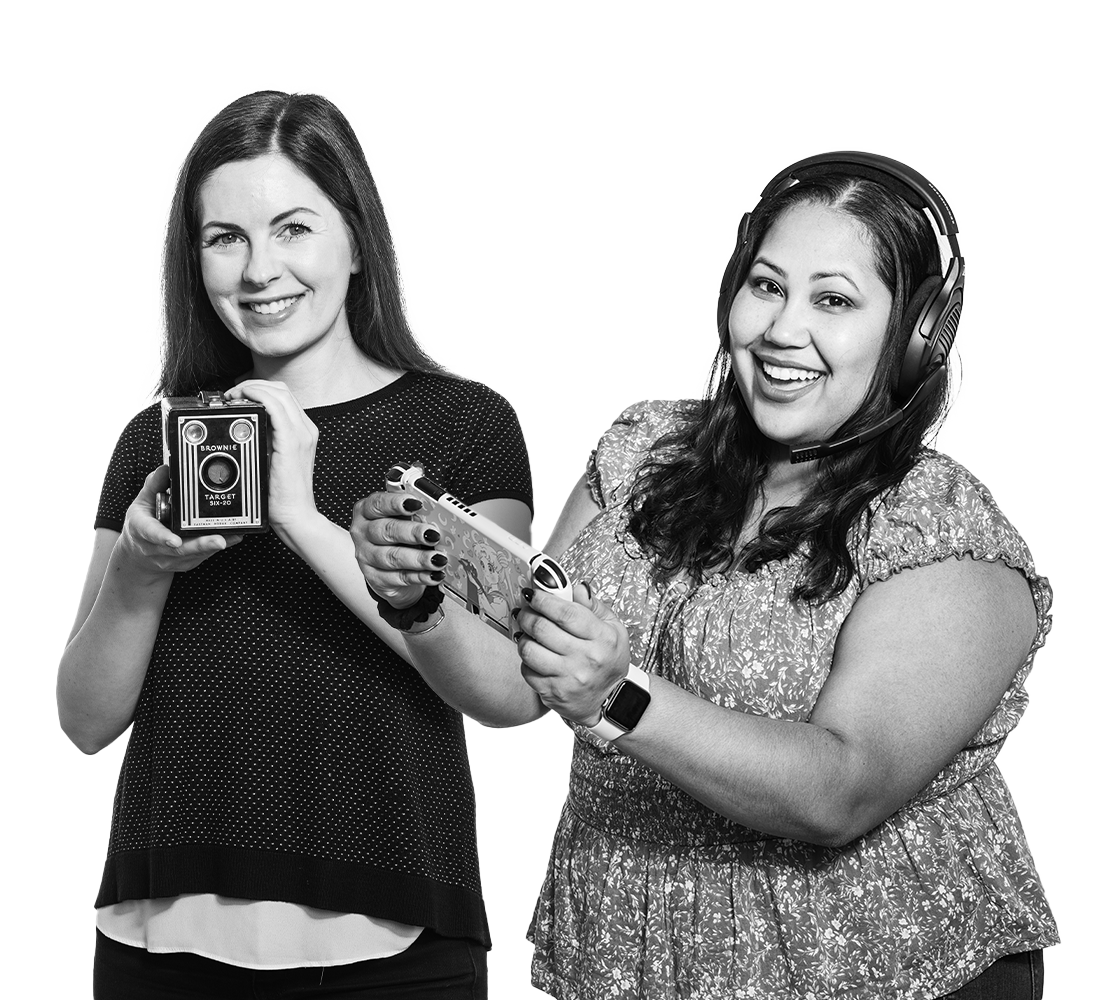 Austin advertising agency:
Creative born in Austin and exported the world over.
Ad Agency Austin
Time to get Tilted
Looking for an Austin-based ad agency? Well pull up a chair.
You're in luck, because the website you've chanced upon just so happens to be that of Tilted Chair, one of Austin's best advertising agencies.
We started life as Tilted Chair Creative way back in the day, and truth-be-told, creative is still a deep-seated part of our marketing DNA. It's in our blood, if you will.
However, this guild of marketing maestros has blossomed into a full-service marketing agency, incorporating experts across the entire advertising agency spectrum, including brand strategy, brand design, art direction, copywriting, web design and development, and media planning, placement, and analysis. If you've got a problem that can be solved with some smart strategic thinking, kick-ass creative, and a good amount of grind, Tilted Chair just might be the ad agency for you.
What is an advertising agency?
Well, if you've got the picture of Mad Men in your mind, you can forget it, because we're not mad, and we're not all men. What we are, however, is creative as hell. And over the last decade-and-a-half, we've proved that working in an ad agency capacity with some of Austin's most beloved and recognizable brands.
Through close collaboration, and a unique process for establishing an advertising foundation, Tilted Chair has been punching above its ad agency weight for close to fifteen years.
We've helped sell Banksys, launched a class-leading presidential campaign, and sold a heck of a lot of tacos during that time. Oh, the stories we could tell. (And we will, if you're interested.)
The point is, Tilted Chair is an ad agency in Austin that has never met a challenge it couldn't surmount. This experience has equipped us with the expertise, chops, and methodology to excel as an Austin-based advertising agency in close collaboration with innovators, entrepreneurs, and visionaries who value and believe in the power of creativity to build and maintain enduring brands.
Sound like your cup 'o tea? Well pull up a chair, because we've got the kettle brewin'!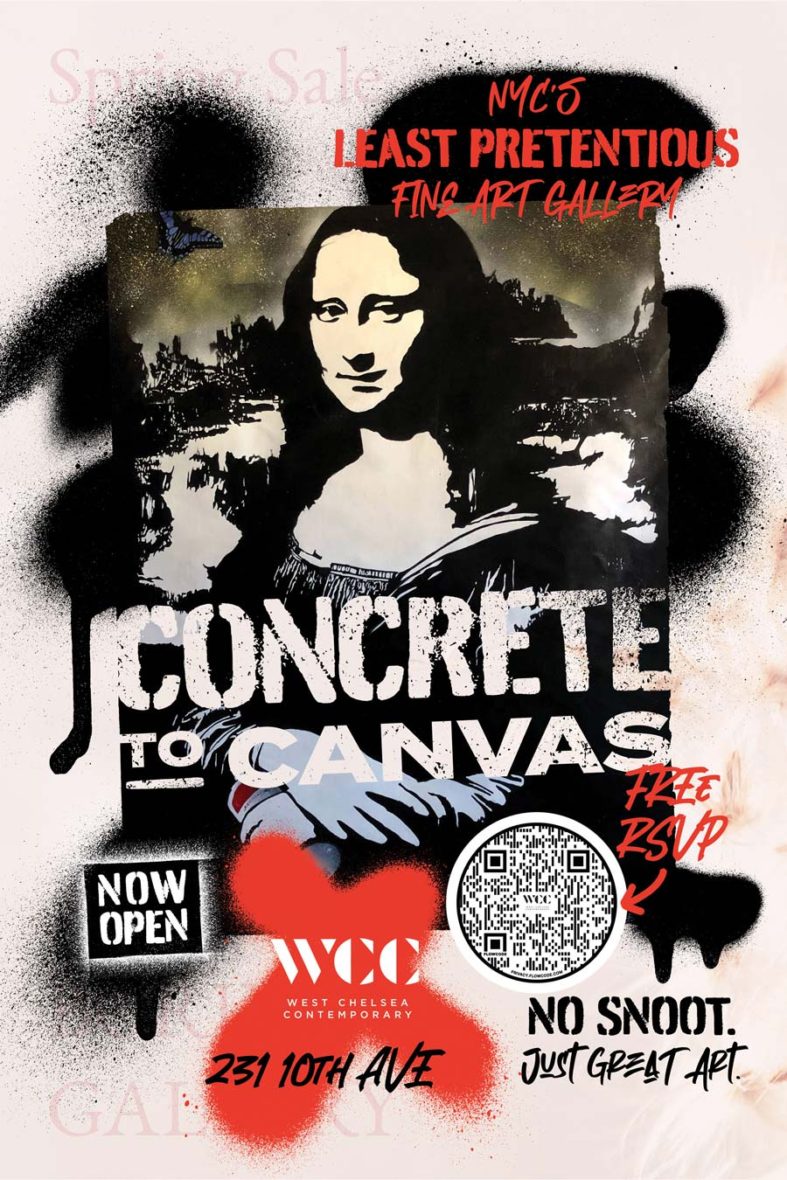 Ad agency deliverable #1
Advertising Campaigns
Perhaps most importantly, Tilted Chair is an ad agency first, above all other things. (Other things like a full service marketing agency, a creative agency, a branding agency, and a media agency.) And primary to being an advertising agency in Austin, you have to be able to develop breakthrough creative advertising campaigns that resonate with the famously authentic and nuanced audiences you find in this weird and wonderful place. And boy, do we love making ad campaigns for Austinites.
Since 2010, we've been tasked with creating ad campaigns to sell more BBQ, help Amazon get users to sign up for Amazon PrimeNow, spread the word about the deliciousness of dairy-free ice cream, and work with Camp Gladiator to attract new members and instructors.
A great advertising campaign should start with a big idea, not with technical executions. And that, of course, is always where we begin.
Of course, the test of any great advertising campaign idea is whether or not it "has legs," as we like to say. How far can it go? If you can only get one execution out of the big idea, well, then it's not really such a big idea.
If, however, you can build an entire advertising campaign out of the deal—including executions across digital and traditional media, from billboards and print ads, to Instagram reels and TikTok videos—then you know you've landed on something special. Can the big advertising idea live in video? Can it work as a non-traditional execution?
Our crack team of advertising creatives has come up with big ideas that have grabbed attention and made our clients money since 2010. And you know what? We're better now than ever.
BigCommerce: Commerce Evolution
Contentful: Storylines Teaser
Contentful: The Future of Content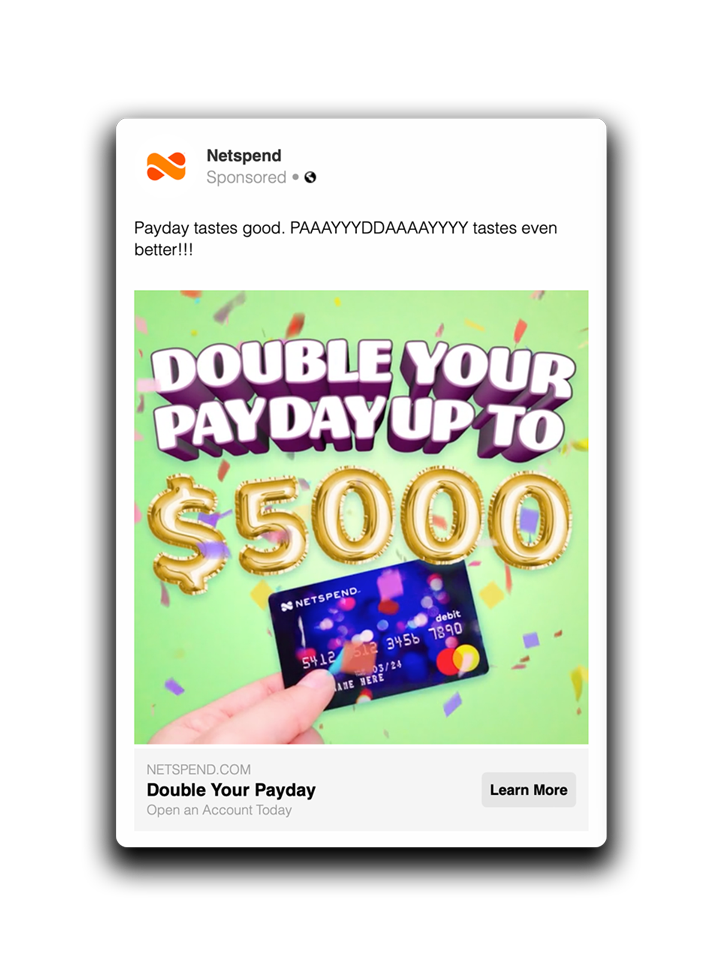 Ad agency deliverable #2
Social (Facebook, Instagram, TikTok, YouTube) Advertising
50 years ago, there were a handful of media channels. Oh, to be a media planner back then...
Today, the eyes of the world are almost certainly—and certainly, most frequently—glued to their mobile devices. So that's where we spent our time honing our craft.
Our ad agency creatives have trained themselves to be highly effective creators of social content that gets people to slam on the thumb-brake and take action. Wherever the media plan takes us—Instagram, TikTok, YouTube, and yes, even Facebook—our creatives are eager to go.
The objective? Get people to stop scrolling.
Seems simple enough, and in theory, it is: if there's enough payoff in exchange for a user's attention, they'll give it to you. Which means, you have to offer them something of value—something humorous, interesting, or insightful. That's where we set the bar any time we're crafting a social advertising campaign, and that's a bar we don't stop until we clear.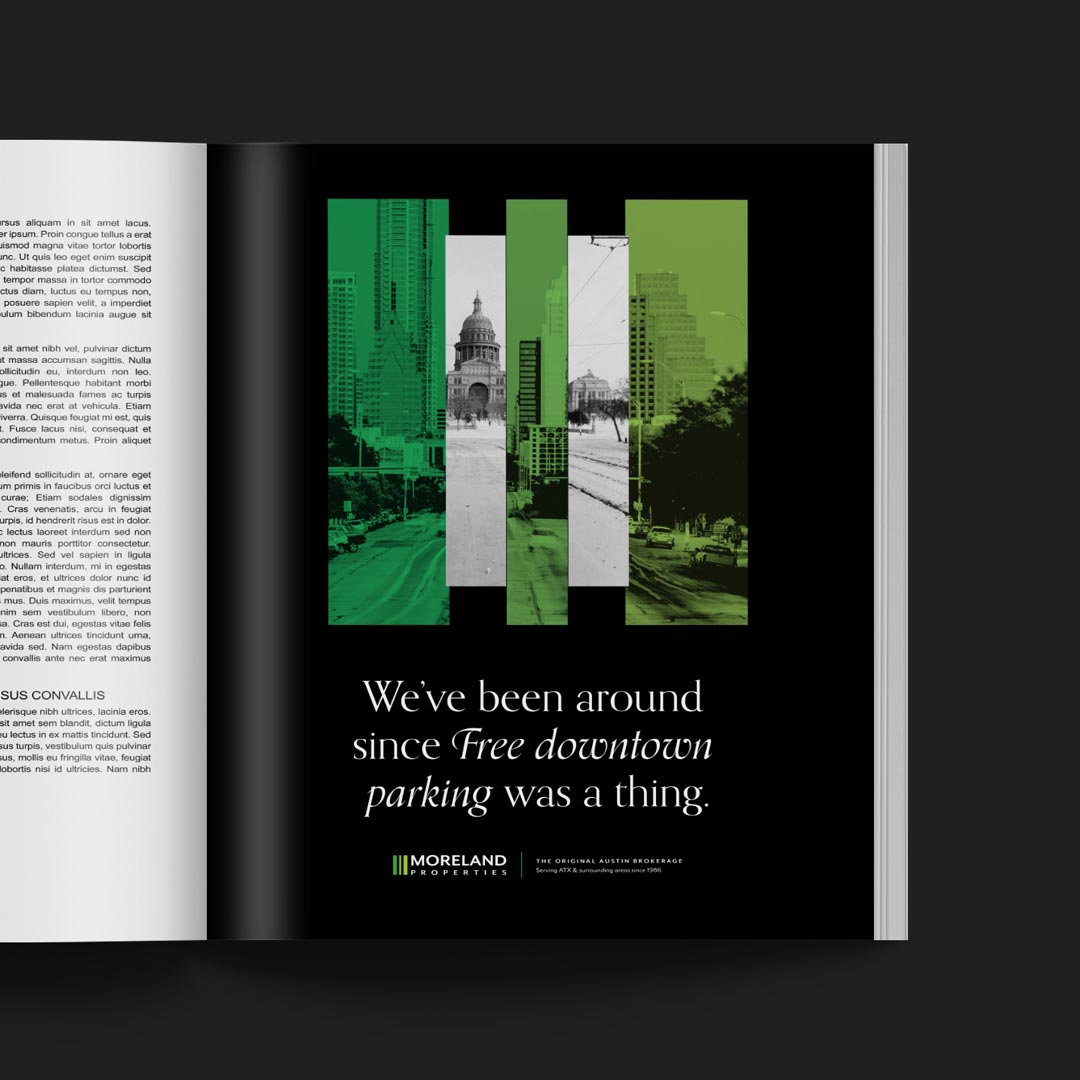 Ad agency deliverable #3
Traditional & Non-Traditional Advertising
Just to be clear, traditional advertising isn't dead. Not even close. And the advertising agency Tilted Chair still works tirelessly to make its big advertising campaign ideas work in the real world.
We specialize in—and in fact, cut our teeth—crafting advertising campaigns for traditional and non-traditional media. These include, but are not limited to:
Print advertising
Direct mail advertising
Television advertising
Radio advertising
And more
Why did we include "non-traditional" with traditional? Well, because with the emergence of digital and social media, non-traditional campaigns, like the ones we developed and launched for NadaMoo!, Red Bull, and Torchy's, are more closely related to traditional executions, at least as it pertains to tracking and attribution.
Client roster
We've served in an advertising agency role with all of the following:
Advertising Agency of Record
Southside Market & Barbeque
Since 2010, no other vendor has had a greater influence on the brand direction of Texas' oldest BBQ joint Southside Market & Barbeque than Tilted Chair. Since 2010, Tilted Chair has overseen projects related to advertising, brand design, web design & development, photography, and video production. Time and again, over more than a dozen years, the Texas BBQ patriarchs have called upon Tilted Chair to help expand and strengthen their brand. That collaboration has seen the addition of four new locations and millions of dollars in revenue growth.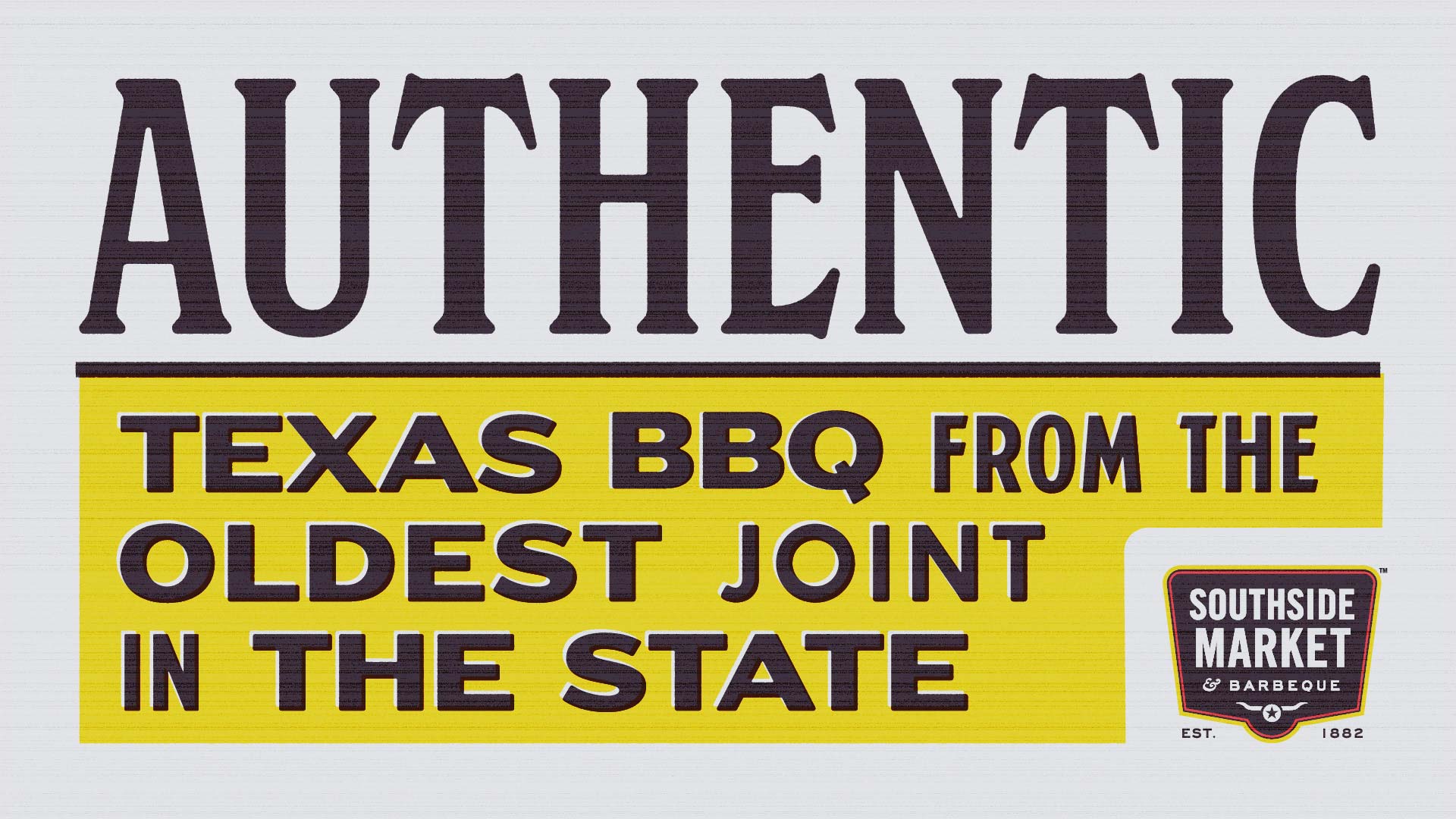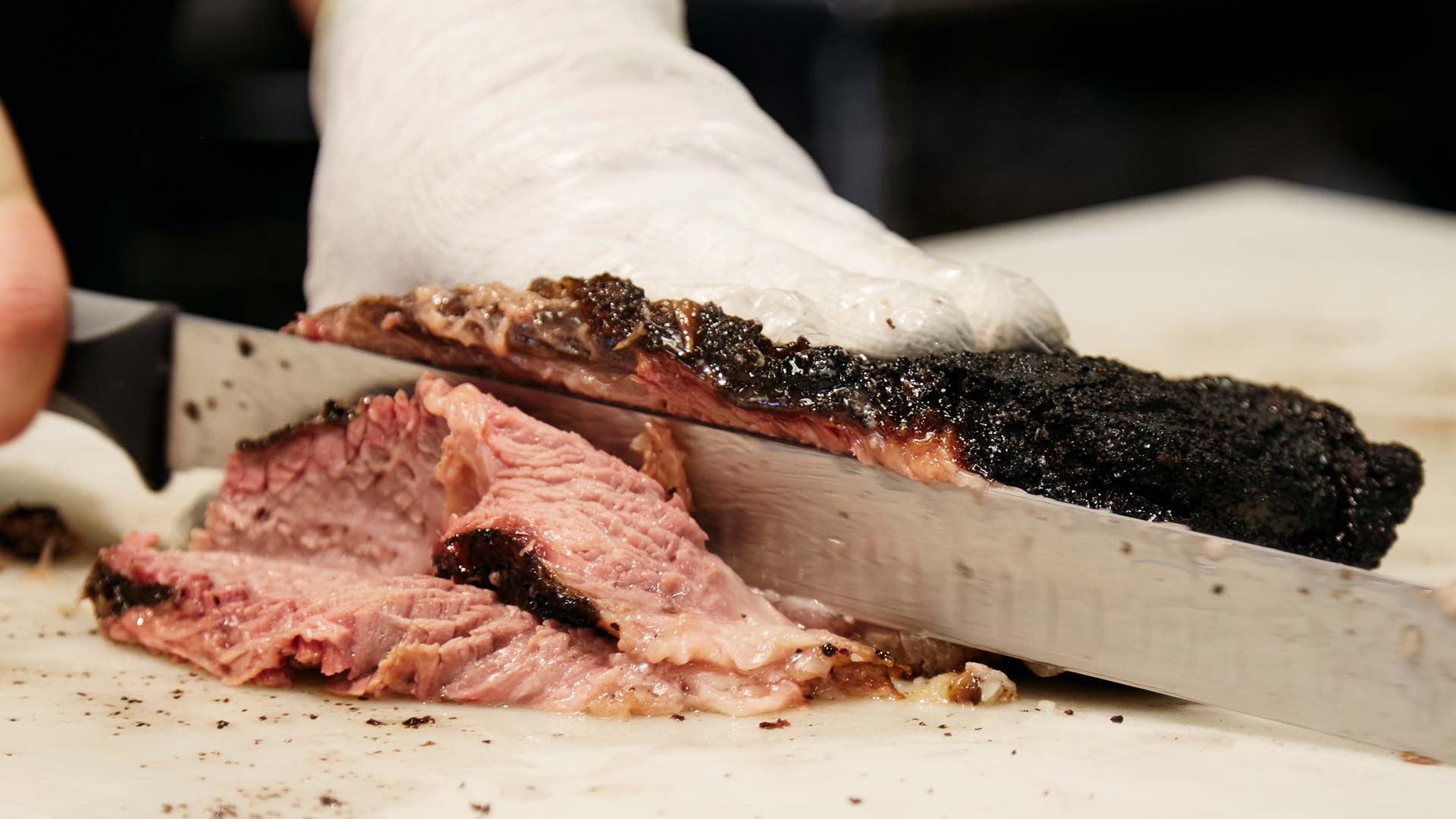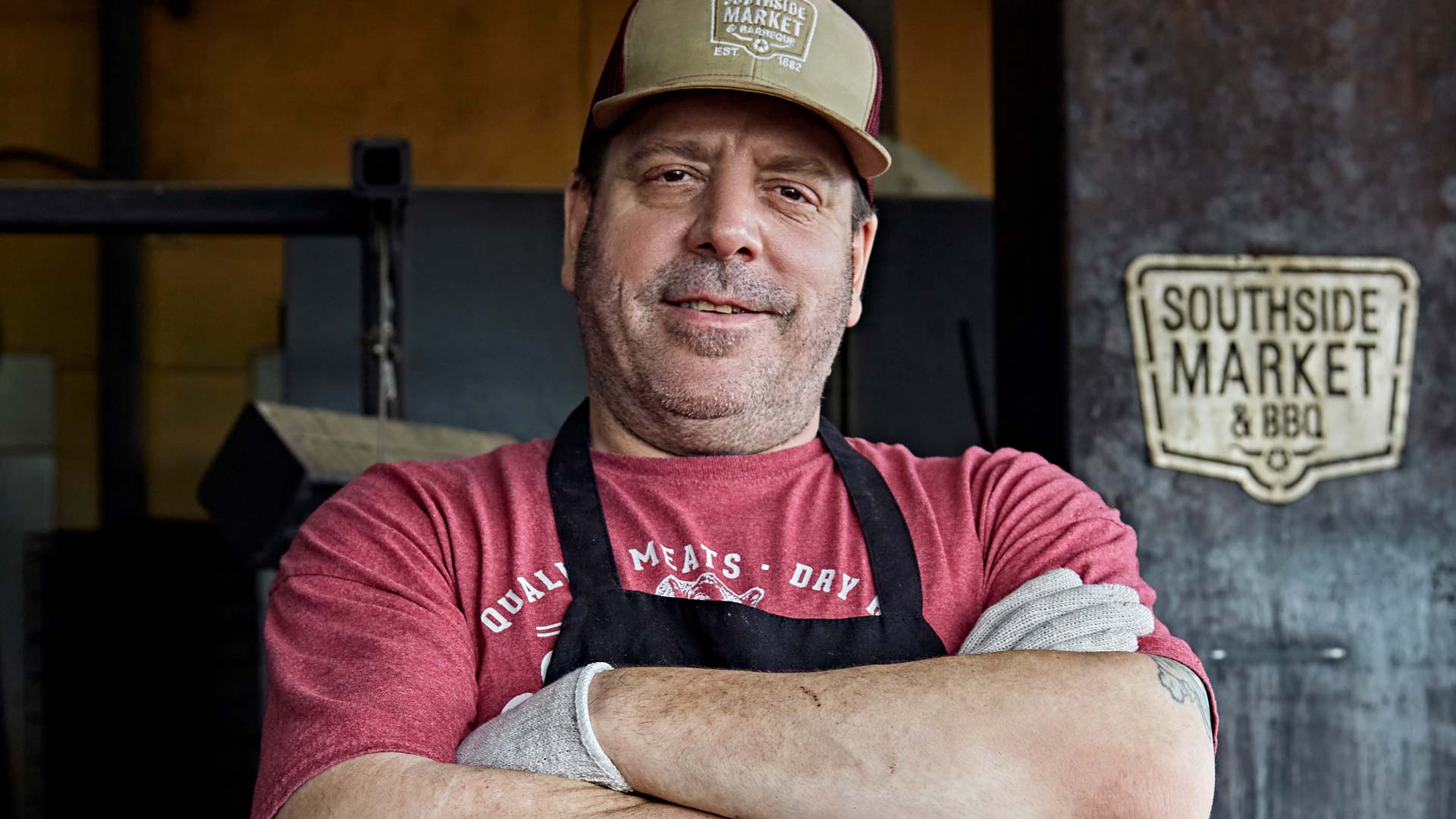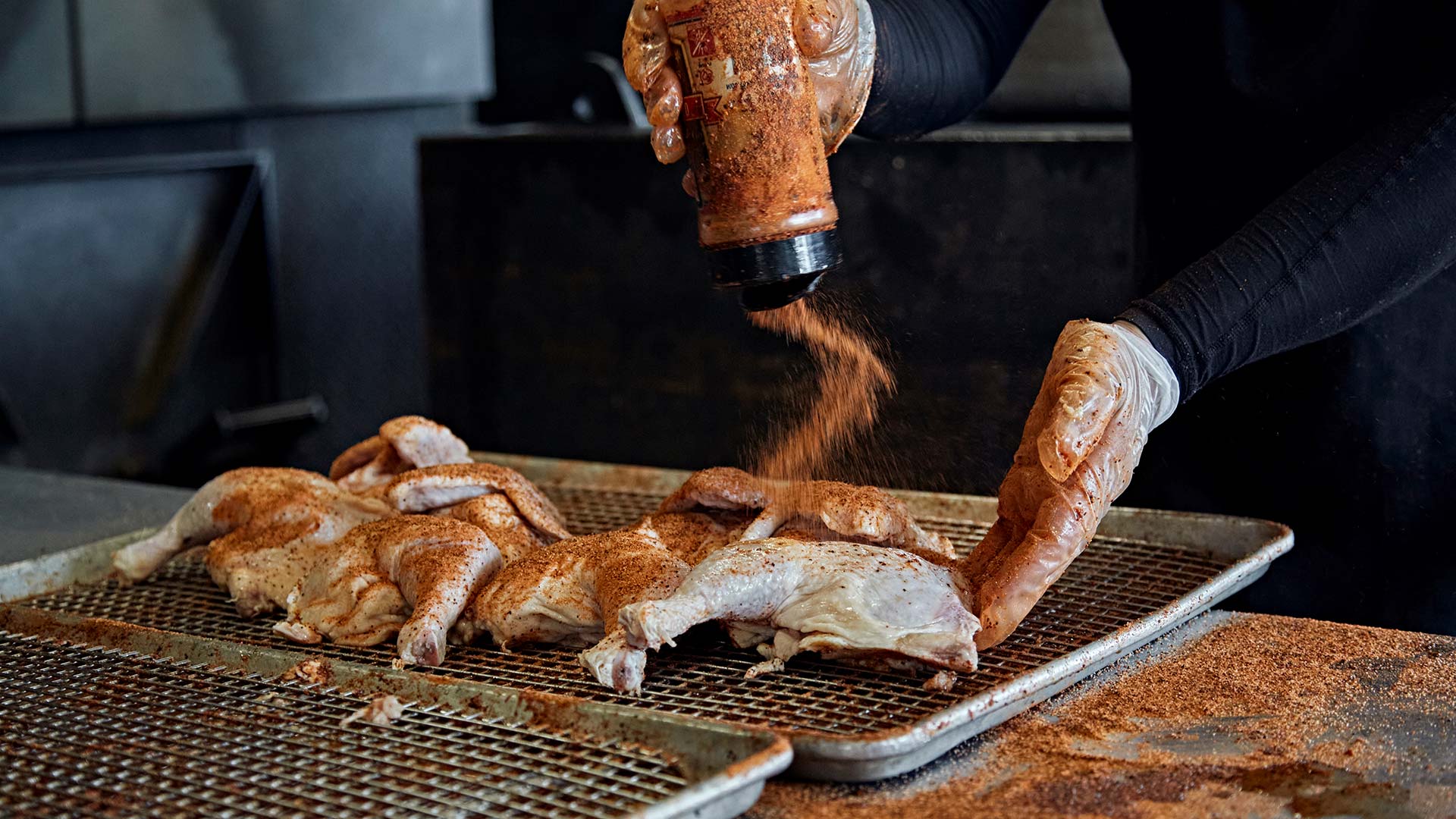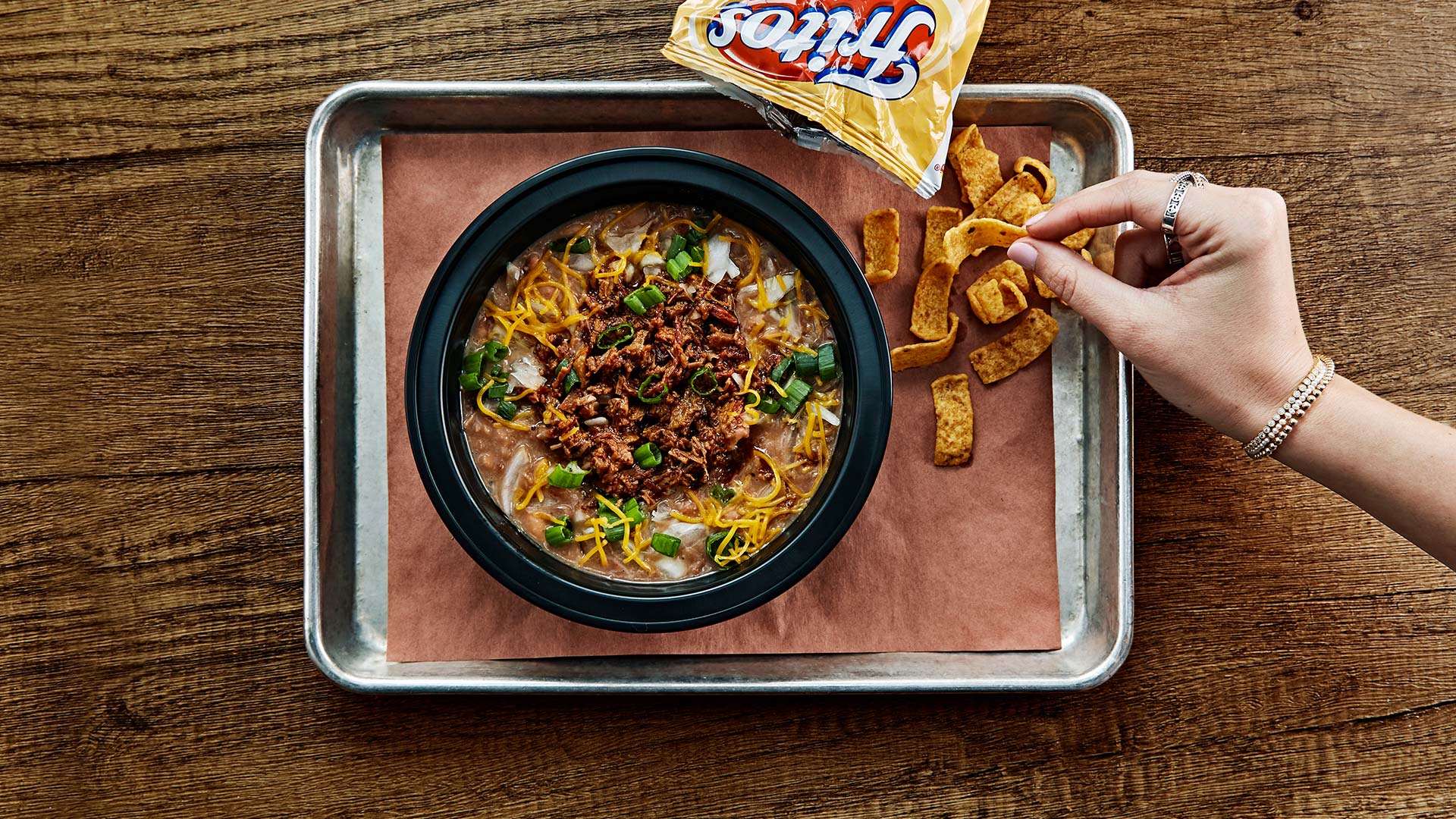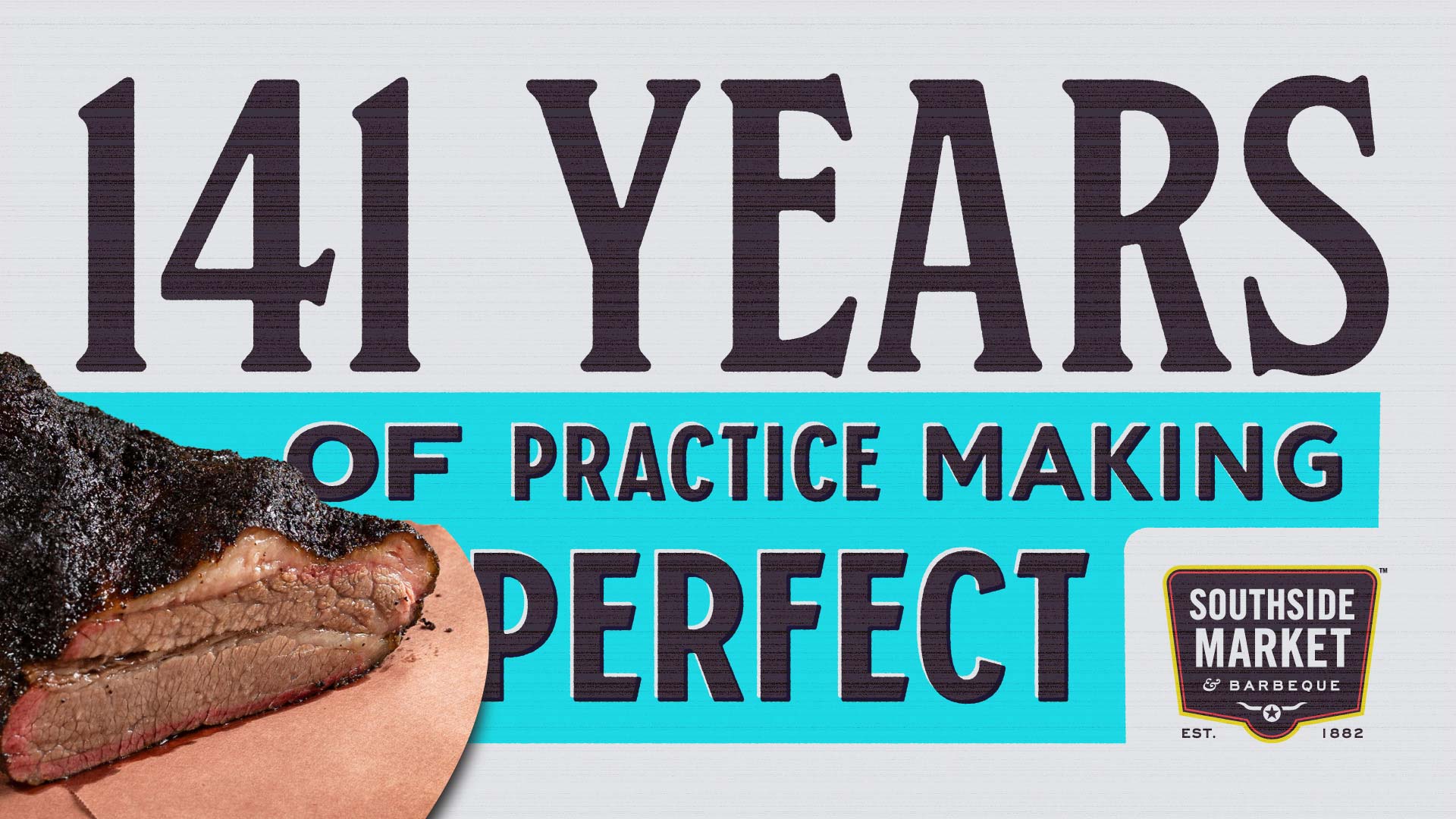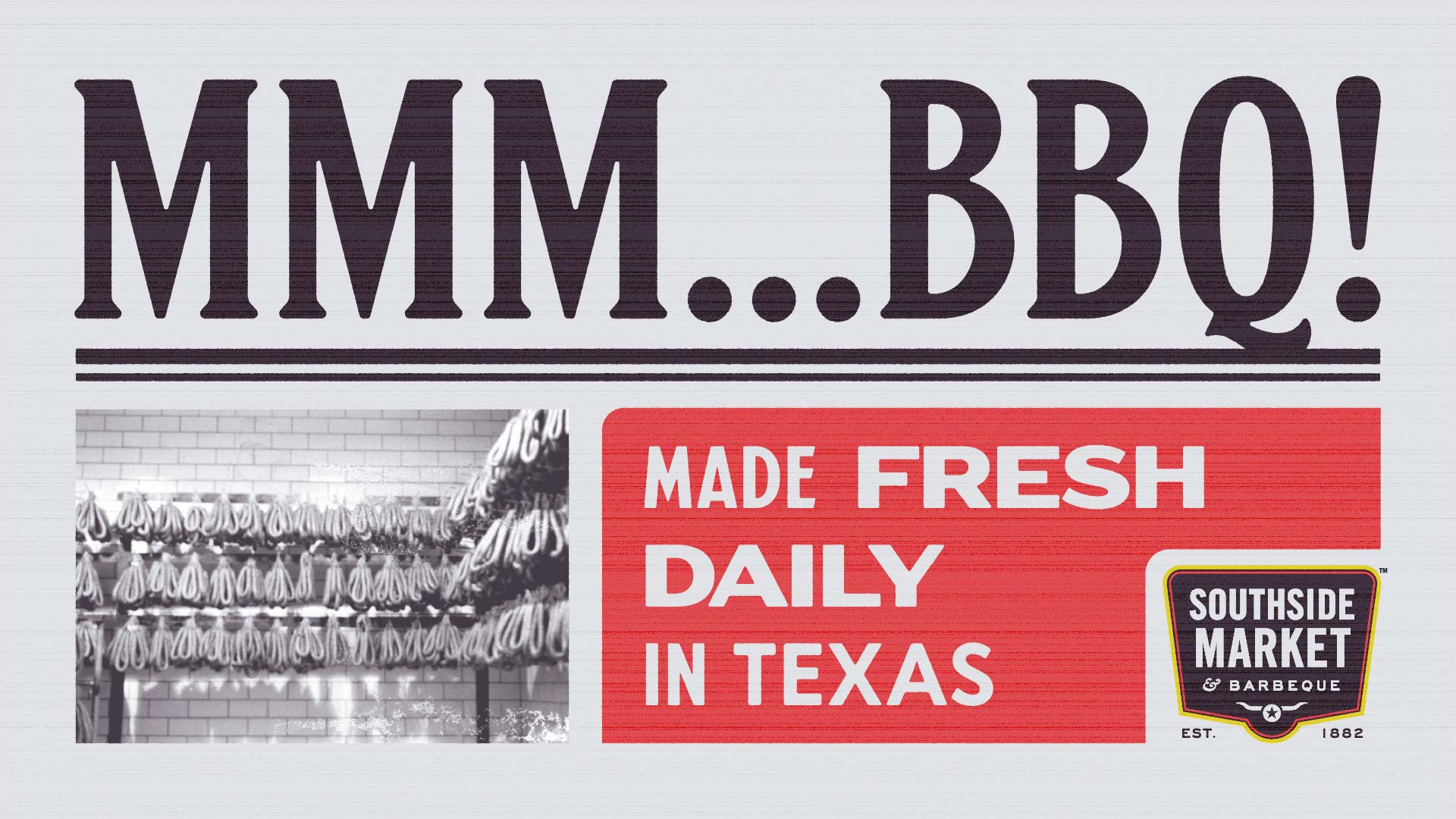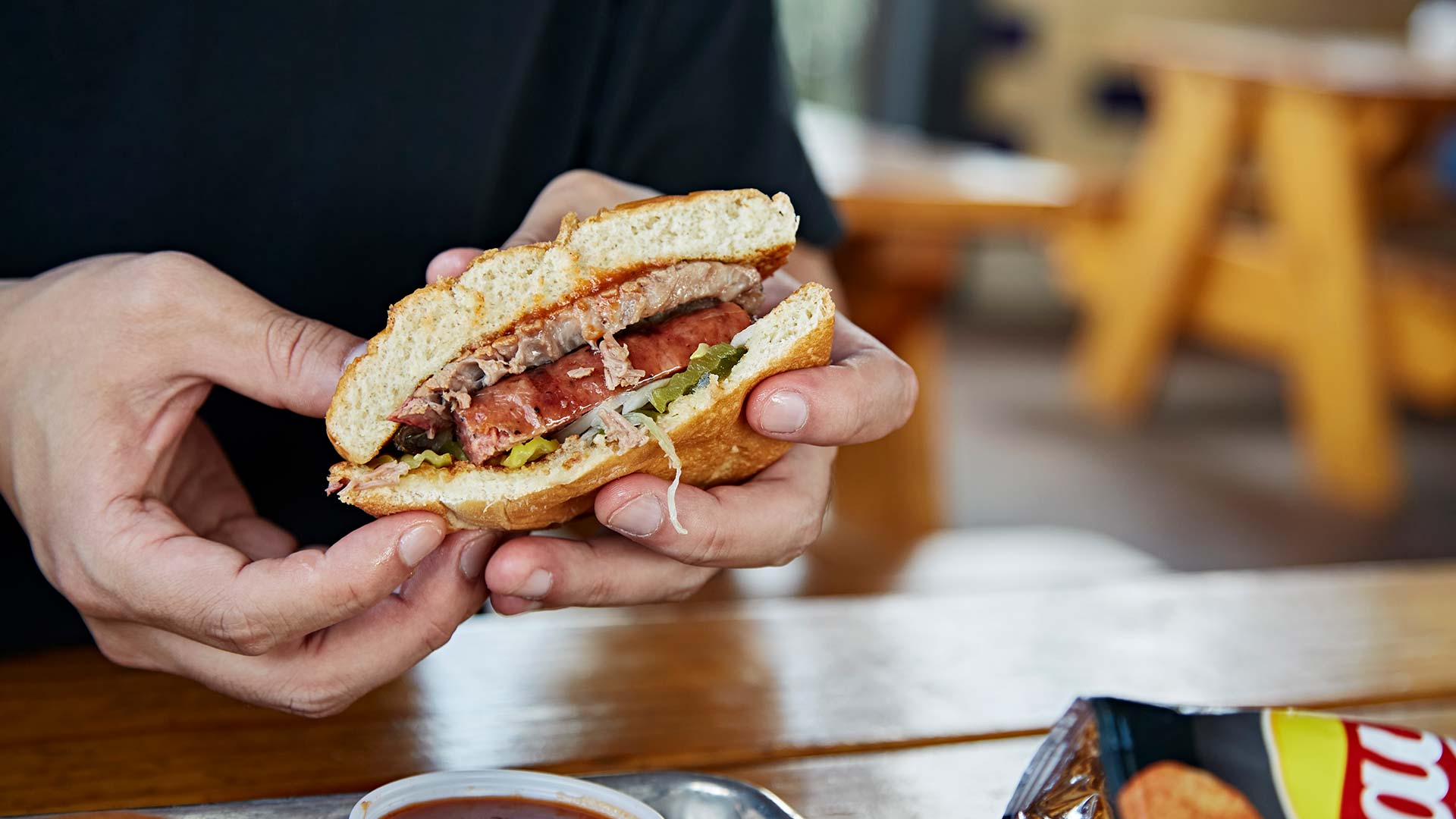 YouTube Pre-Roll: "History," :15
YouTube Pre-Roll: "Pit," :06
YouTube Pre-Roll: "Smoking," :06
Advertising Agency of Record
West Chelsea Contemporary
For over two years, we served as the advertising and marketing agency of record for West Chelsea Contemporary, Austin's iconoclastic modern and street art museum. Our partnership saw the breaking of sales records, the announcement of Austin's punkiest art brand, and even the sale of a Banksy. (We can't take all the credit for that one.) From 2019 through early 2022, we designed show logos, print ads, produced social media content, captured show photography, and sold Austinites on a whole different kind of art experience.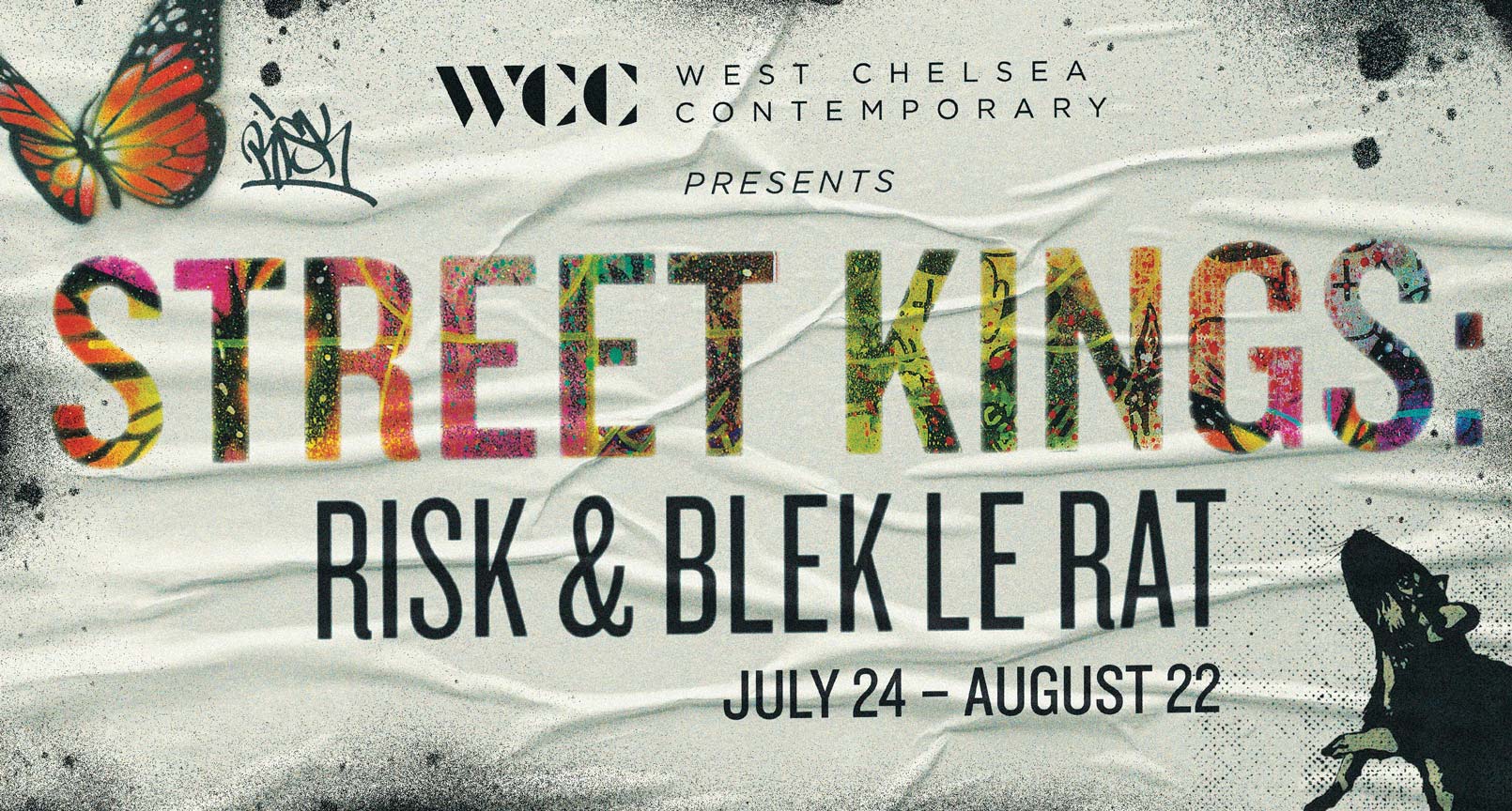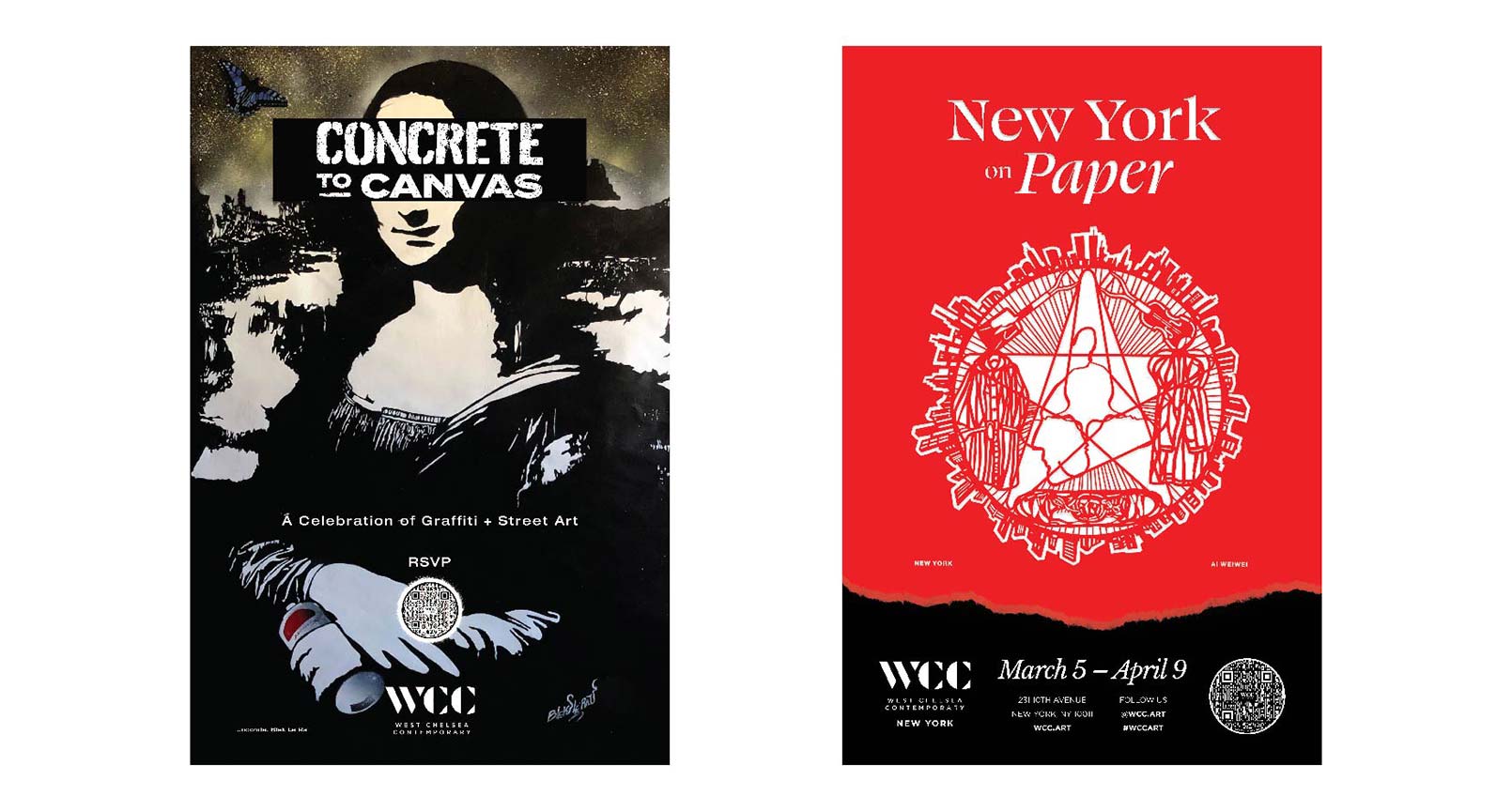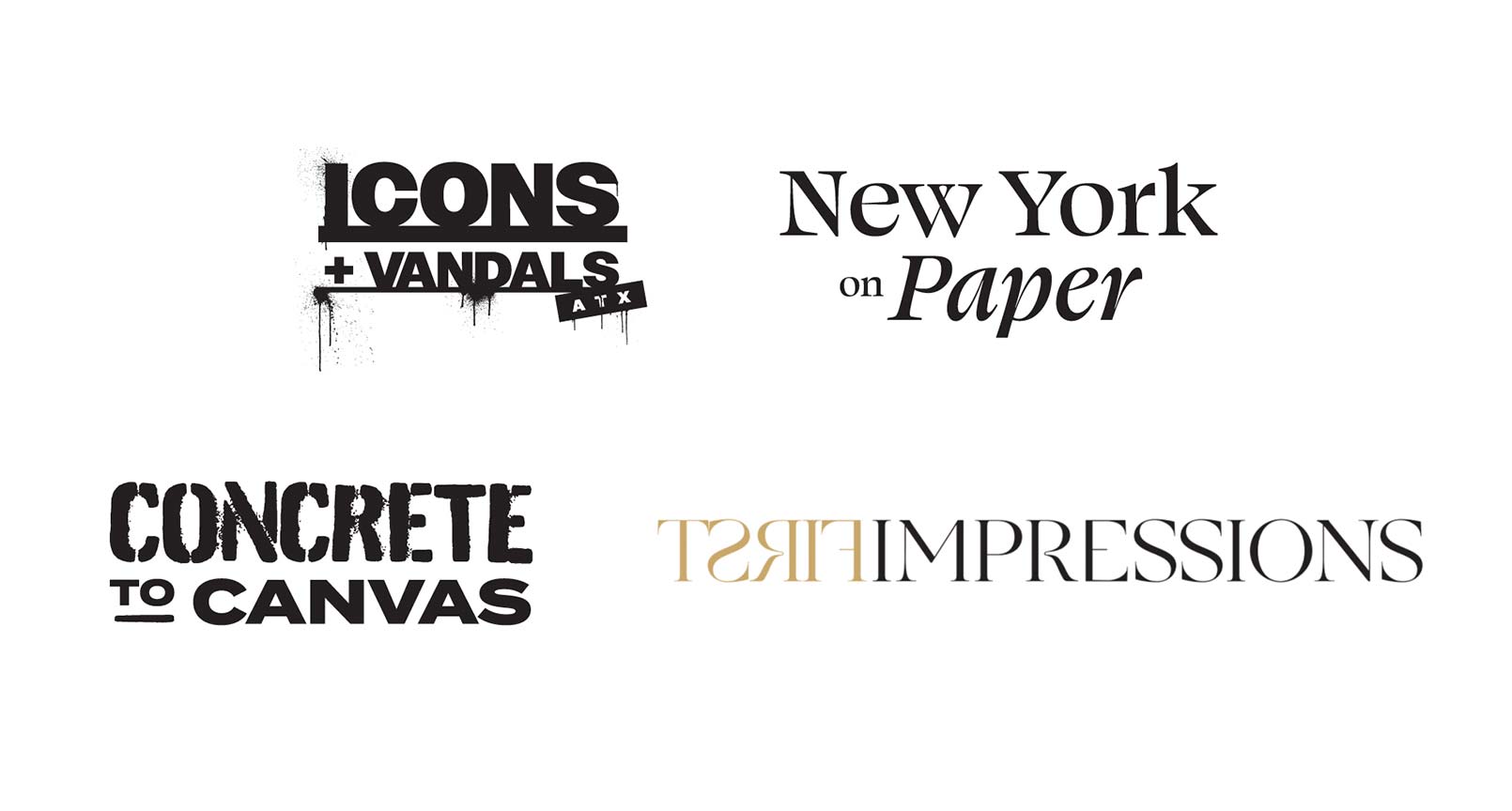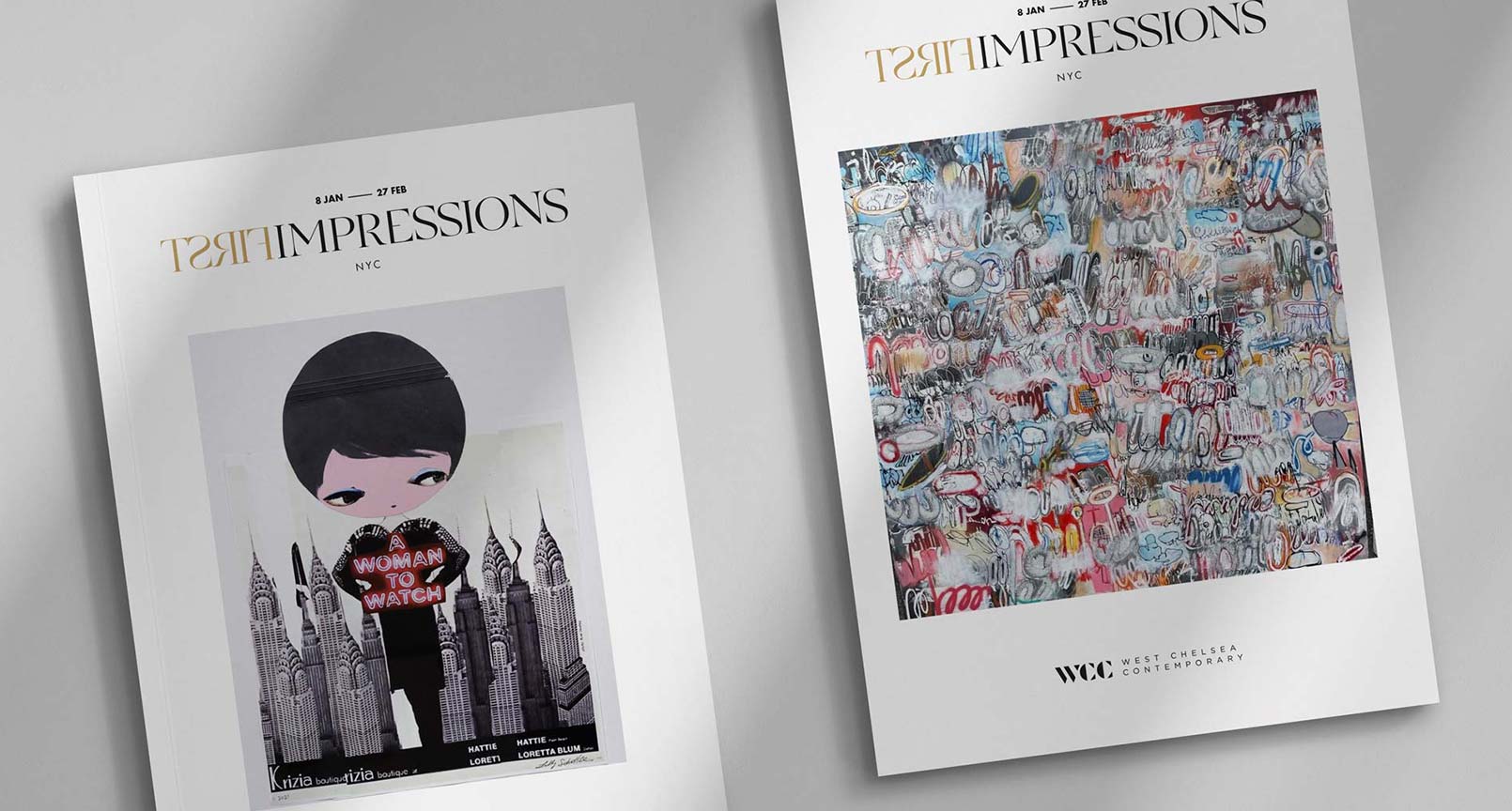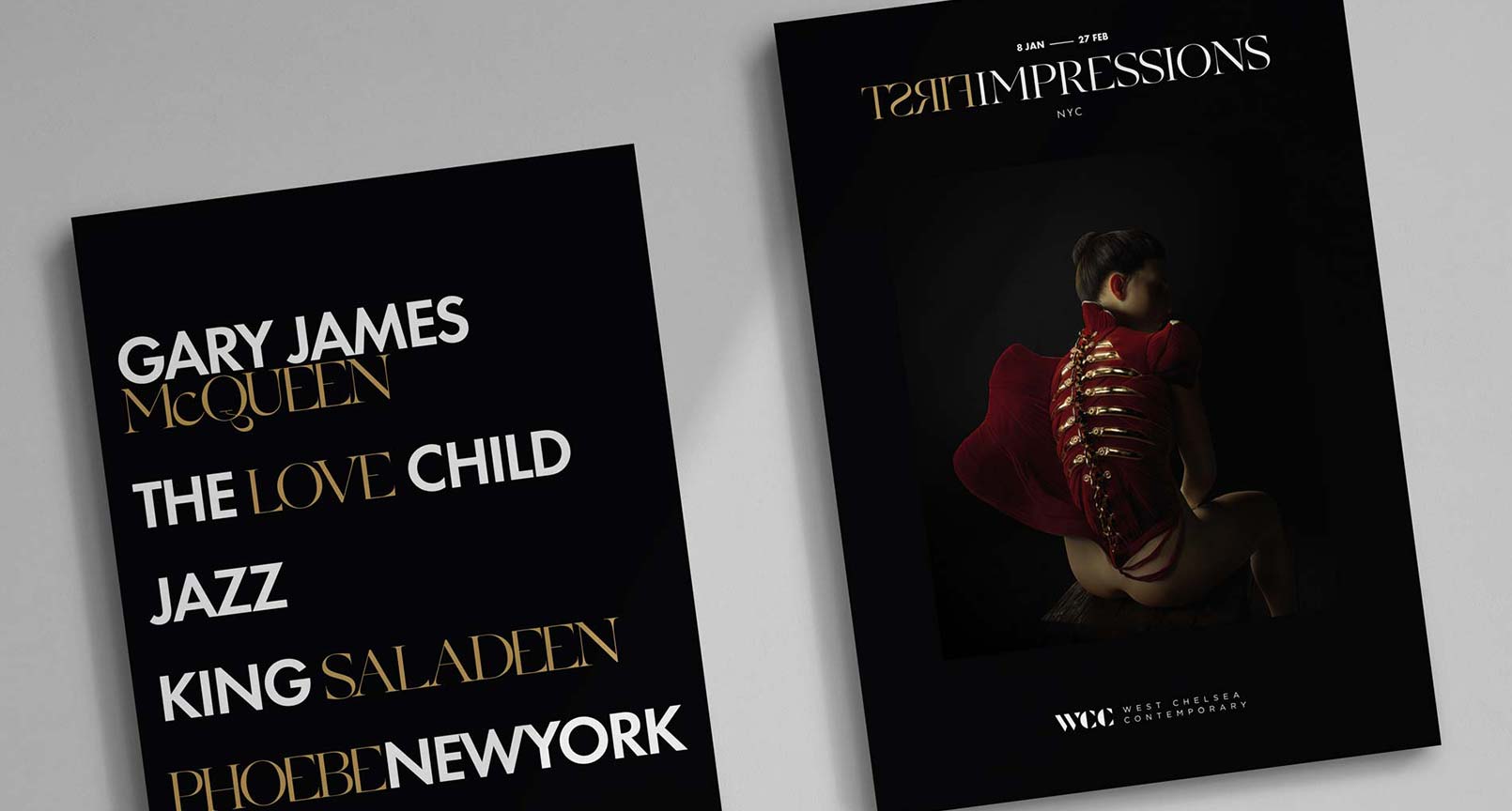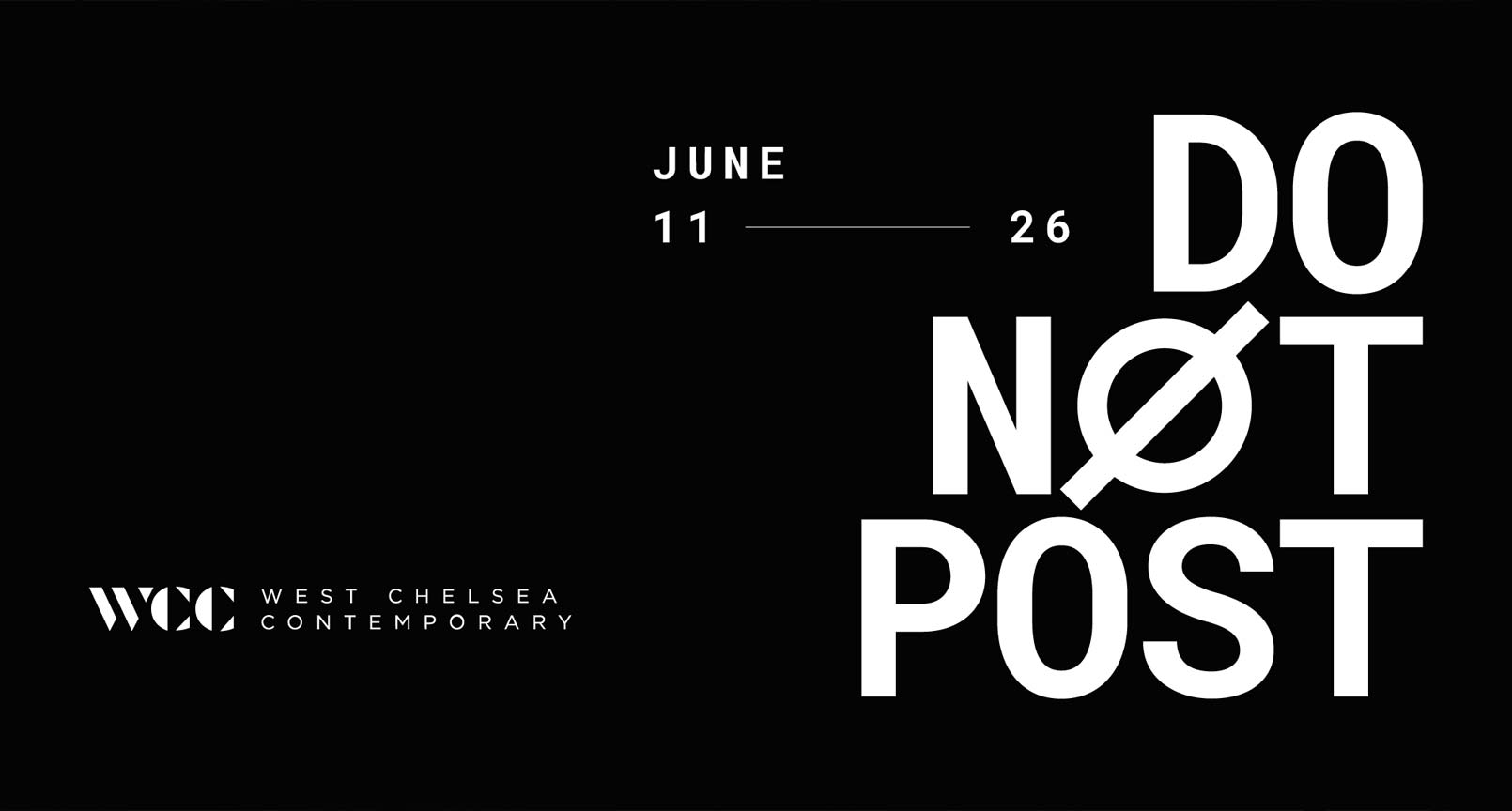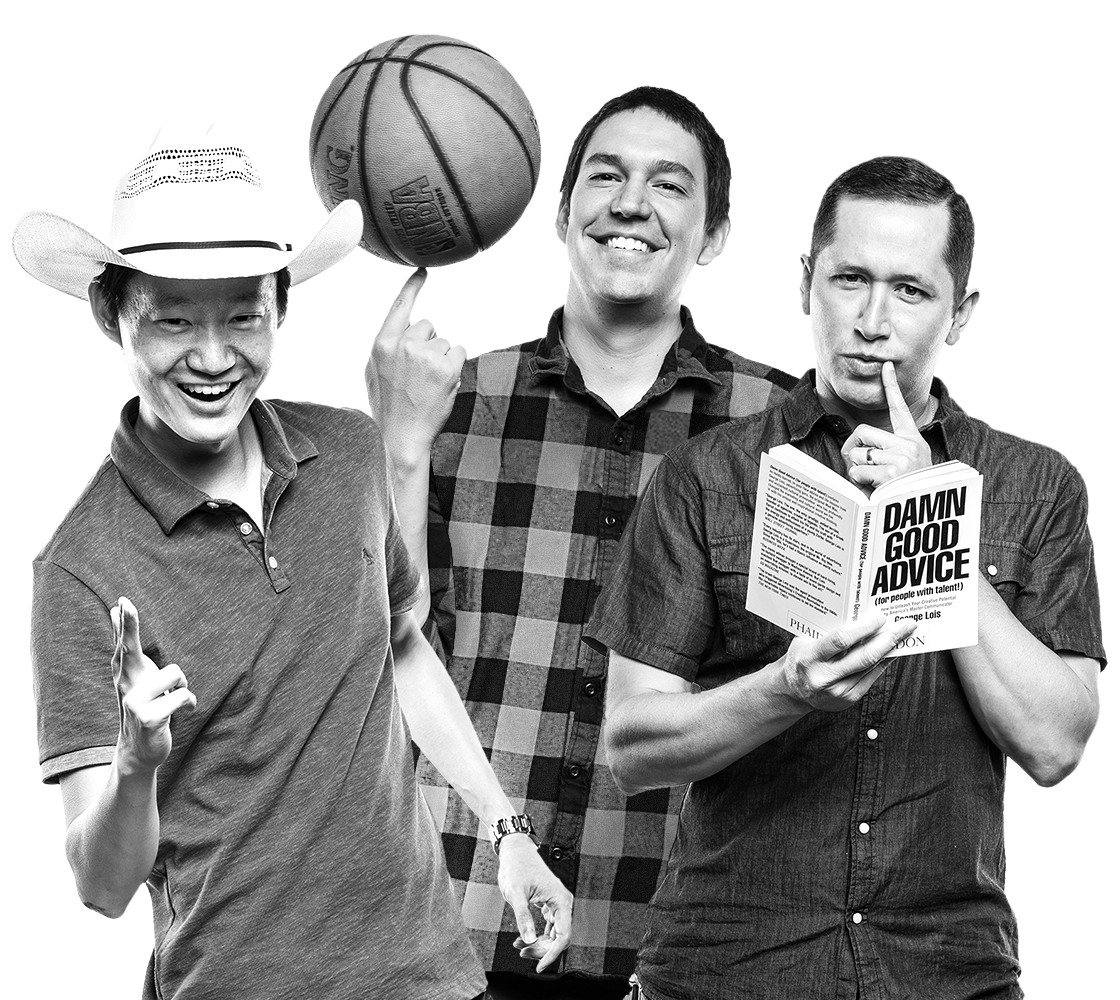 Austin advertising agency
Why choose us?
First off, we're real people. And we're not afraid to show our faces. (As you might have noticed.) In person, on Zoom, you name it. The world has gone remote, but that hasn't really changed the underlying truth that guides our collaboration philosophy, which is this: the best collaborations still happen in-person. So, as your Austin ad agency, we promise to show up and spend honest-to-goodness meaningful time with you and your challenges.
Next, we've been at it for a loooong time. Our partners Jamie Rodriguez, Hua Liu, and Erik Hernandez bring a combined 60 years of experience developing and crafting breakthrough creative advertising campaigns for some of Austin's best and most beloved brands, the highlights of which include a Bud Light television spot that played during the Super Bowl, a website that helped Pete Buttigieg launch a presidential campaign that very nearly landed him in the White House, and a summer in which Torchy's sold 60,000 tacos.
Lastly, we're diverse. Our leadership—and agency—look a lot like 2023 America. This isn't by contrived design. It's just who we are. Our client roster is diverse, our leadership and staff are diverse, and so our our perspectives. Which means that when you hire Tilted Chair as your Austin advertising agency, you get the richest, most interesting ideas possible, ideas from which breakthrough progress will inevitably happen.
Ad Agency
Deliverables, capabilities, and milestones
Advertising Campaigns
✔ Advertising strategy
✔ "Big idea" campaign concepting
✔ Executions across all media
✔ Creative direction
✔ Art direction/design
✔ Copywriting
✔ Animation/motion
Social Advertising
✔ Instagram advertising creative
✔ YouTube pre-roll advertising creative
✔ TikTok advertising content
✔ Facebook advertising creative
✔ LinkedIn advertising creative
✔ Google display creative
✔ Twitter/Reddit advertising
Traditional & Non-Traditional Advertising
✔ Billboards advertising creative
✔ Direct mail advertising creative
✔ Print advertising creative
✔ Television advertising production
✔ Radio advertising
✔ Guerilla marketing
✔ Event and experiential marketing
Let's connect!
Ready to start a super cool project together? Cool, so are we.