Campaign Results
21K
Instagram engagements
The Ask
With mega-online retailers elbowing their way into the western wear market, how can we engender affection (and preference) for Cavender's?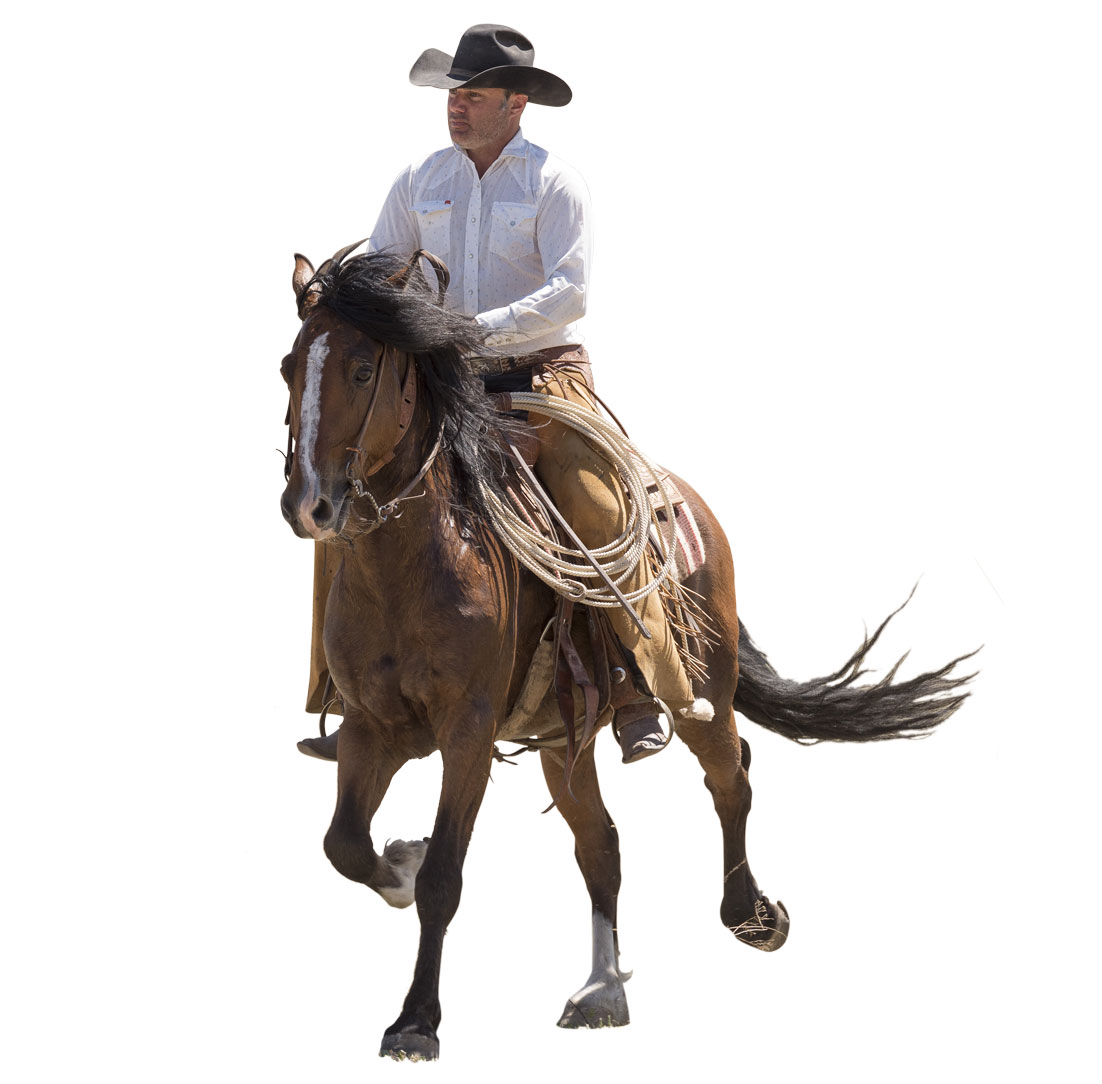 Assessing The Ask
Q: What values are shared between America's country & western culture and a family-owned business like Cavender's?
A: Land, family, and flag.
The Angle
For many of Cavender's customers, clothes are more than threads and buttons: they're an expression of culture. And for others, they're a toolset used to get a job done. What if we told those stories?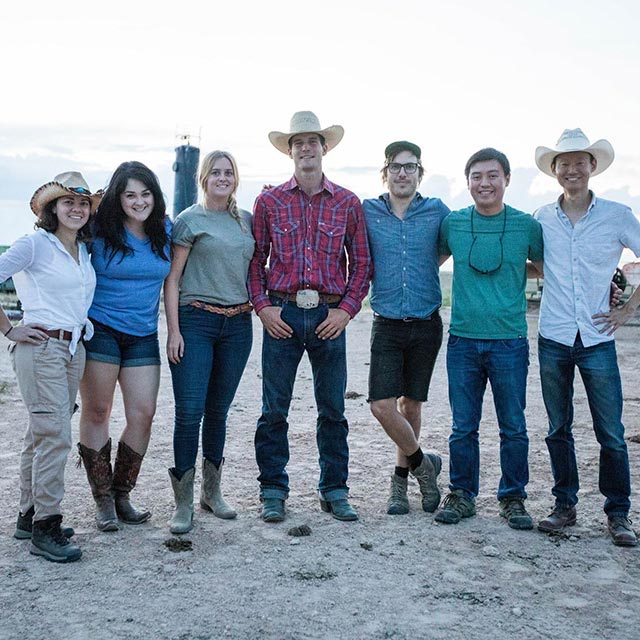 Cavender's: Beyond The Clothes
No actors. No sets. No props. No spin. Just real, authentically western stories, cultivated from the very places where people still live the lifestyle.
Hittin' The Road
Tilted Chair deployed our ace production team all across the Southwest to dive into the western lifestyle, firsthand. From six-shooter competitions, to working ranches, to rodeos, there was no shortage of romance to explore. The stories we captured helped paint an authentic and vibrant portrait of America's rich western culture, one that Cavender's helps furnish every day.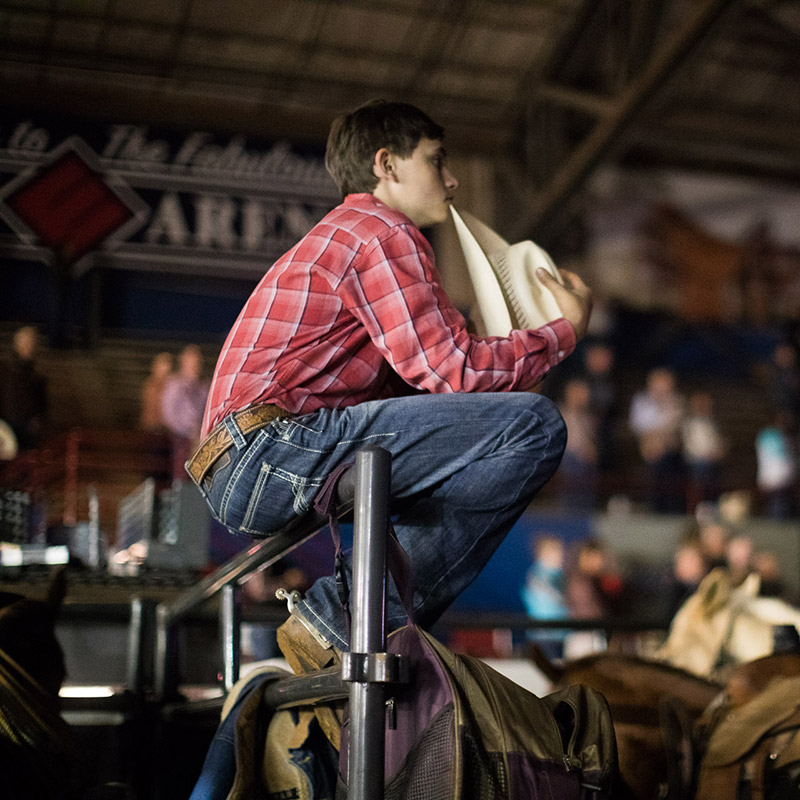 Guthrie, OK
Cinch Timed Event
"Military men and women chose to go over there and fight for us and for our country. Taking in this moment is a way to appreciate them and everything these heroes sacrifice for us." – Chisum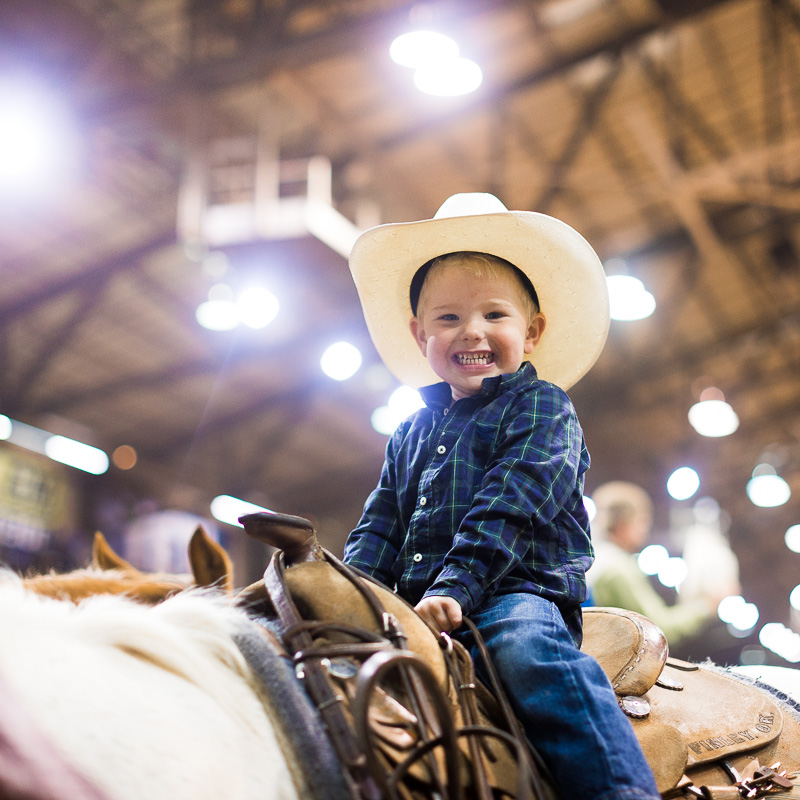 Guthrie, OK
Cinch Timed Event
"I'm wearing a real cowboy hat!" – Brody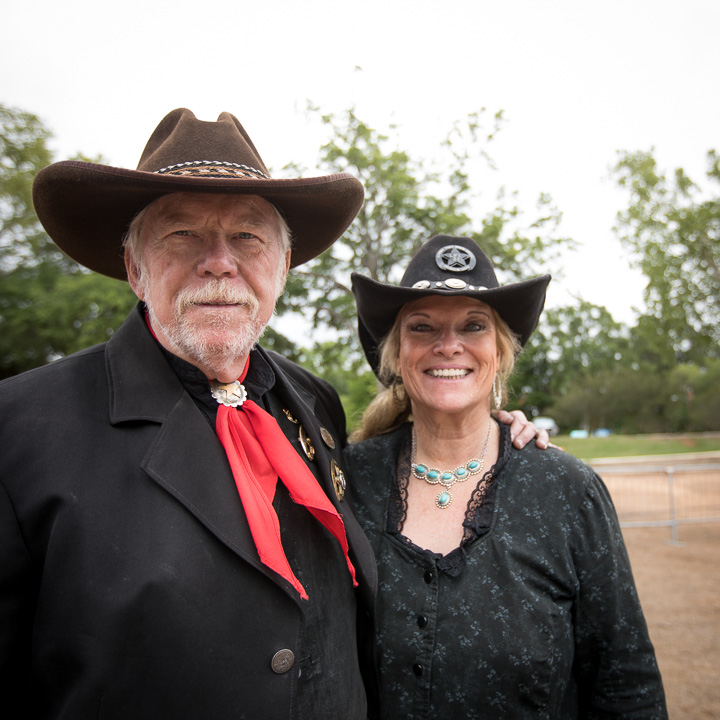 Natchitoches, LA
Cowboy Fast Draw Championship
"We get tons and tons of letters that just make you want to cry thanking us and saying that this sport has given them purpose in their lives. It's given them a community and somebody to follow along with. It's not a real physical sport. It takes a lot of mental power but it's great. We have a lot of shooters even up in their 80's." – Cal & Lotta
Natchitoches, LA
Cowboy Fast Draw Championship
"Culture is a big thing where I was raised. My son is 40. He's probably right at 6 foot, 250lbs. When I get home I'm gonna call him and tell him I'm home. He lives about 20 minutes away, but when I got home his boys will come home and give Pawpaw—me, and my wife, Meemaw, a hug. But my son better damn well walk in that door and give me a kiss on the cheek every time I see him. That's the Cajun way." – Gator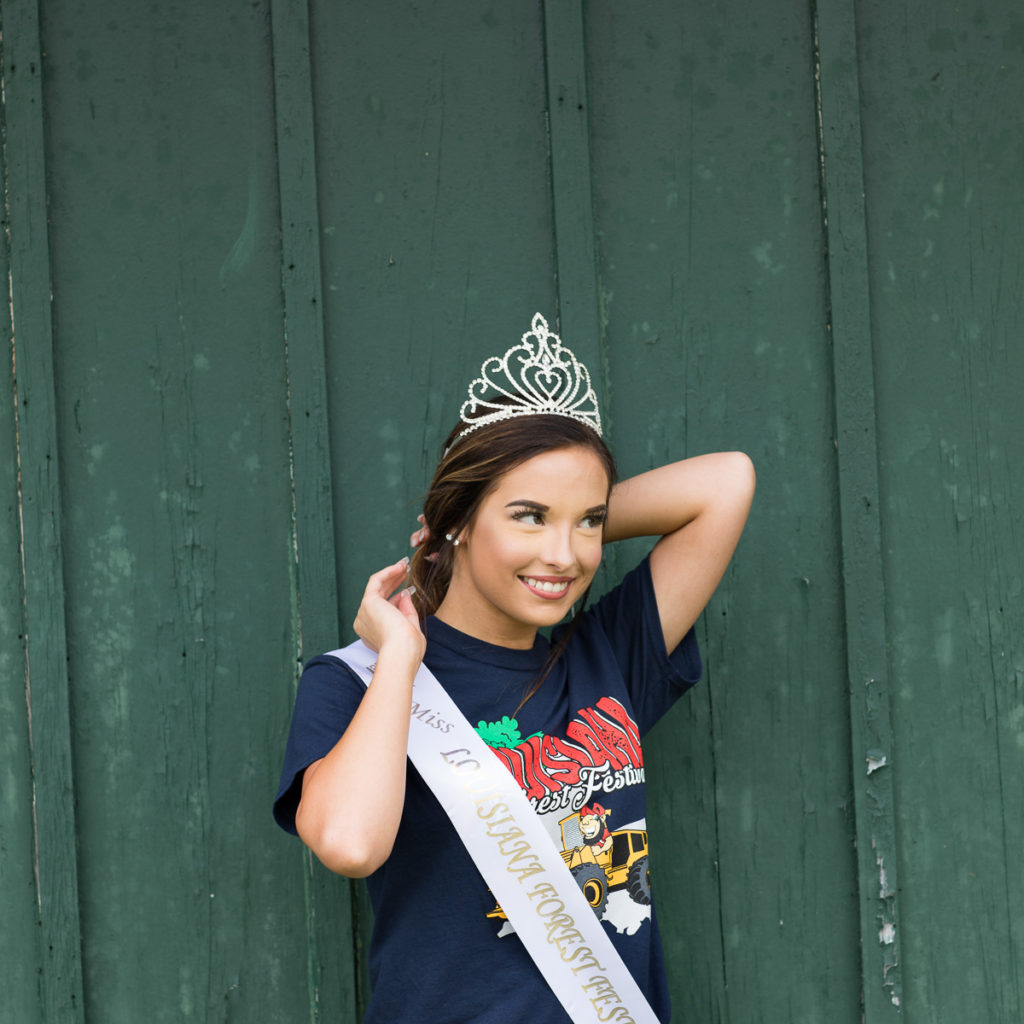 Winnfield, LA
Louisiana Forest Festival
"The Forest Festival is so important to our economy in Louisiana and I knew it would be such an honor to represent it. This is Winnfield's big thing. I've been coming to this every year since I was a kid. They have vendors, logging competitions, monster truck shows, all kinds of stuff." – Morgan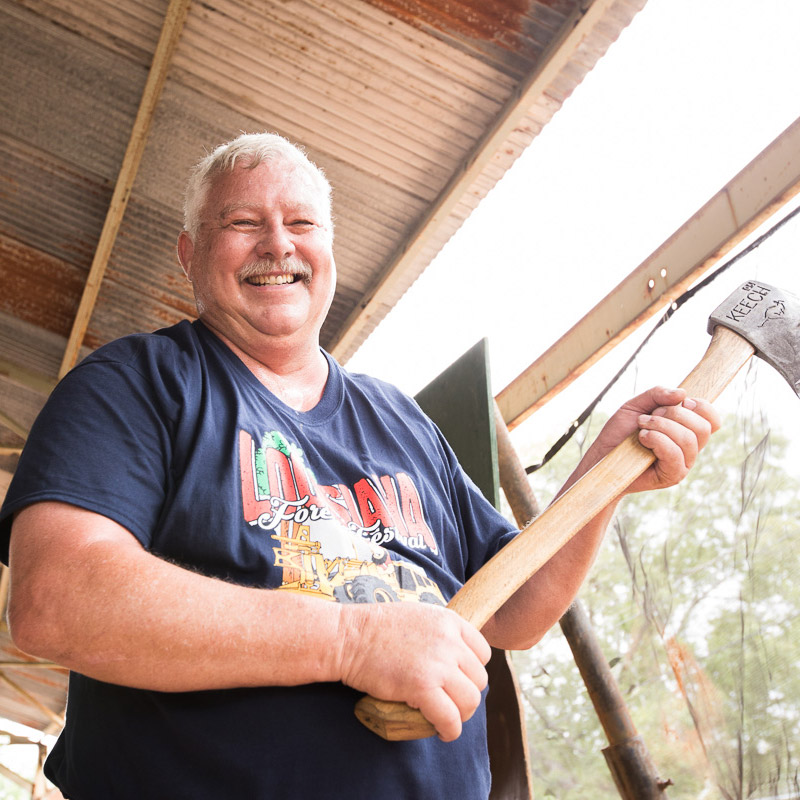 Winnfield, LA
Louisiana Forest Festival
"I came here with a friend of mine and we chopped and we met the top lumberjacks and they taught us the game. This was my first competitive show. I just am old and tired. I've got granddaughters now. It's been fun…these are good people. They all grew up chopping with one another." – Karl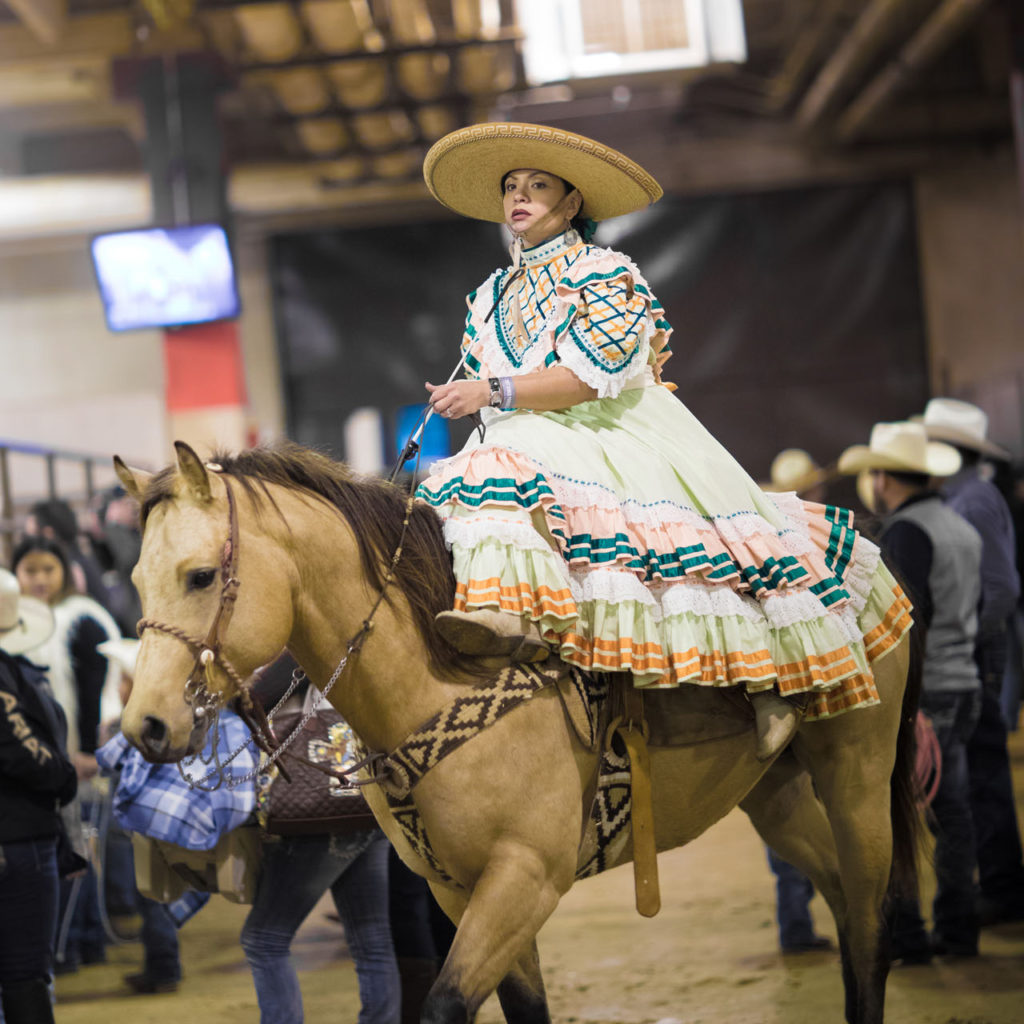 Ft. Worth, TX
Ft. Worth Stock Show
"I learned to ride when I was little girl. It feels great to be part of something like this. I grew up around horses so this has always been a huge part of my life. My grandparents had them in Mexico and my parents in New Mexico." – Susana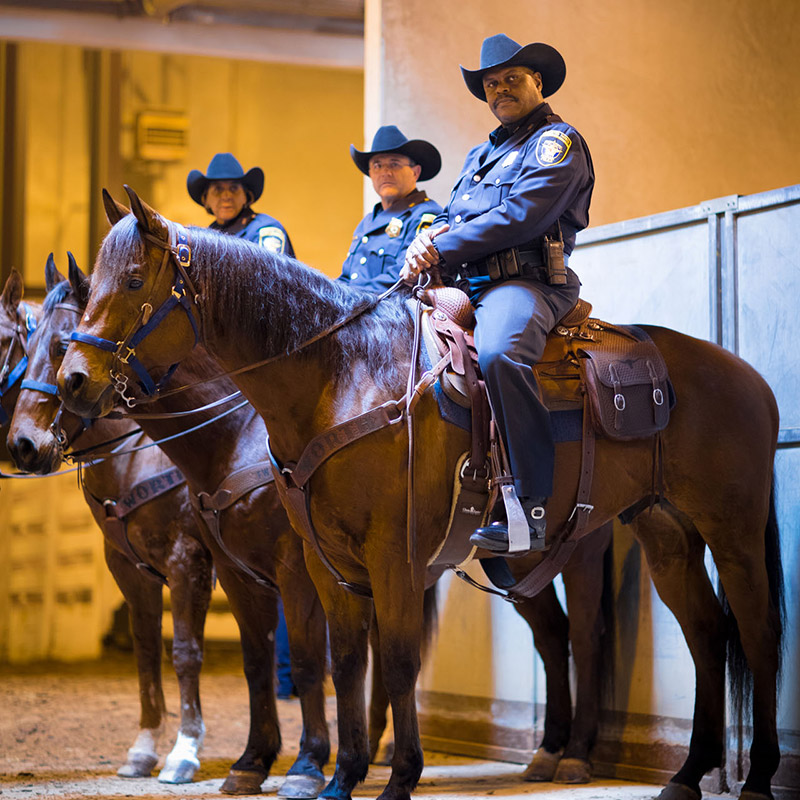 Ft. Worth, TX
Ft. Worth Stock Show
"Being an officer in a great city like Fort Worth makes you proud everyday that you wear the uniform. Being able to talk with the kids that come to the facility or at the schools we visit is as fun as getting to ride horses day-in and day-out as mounted patrol." – Officer Davis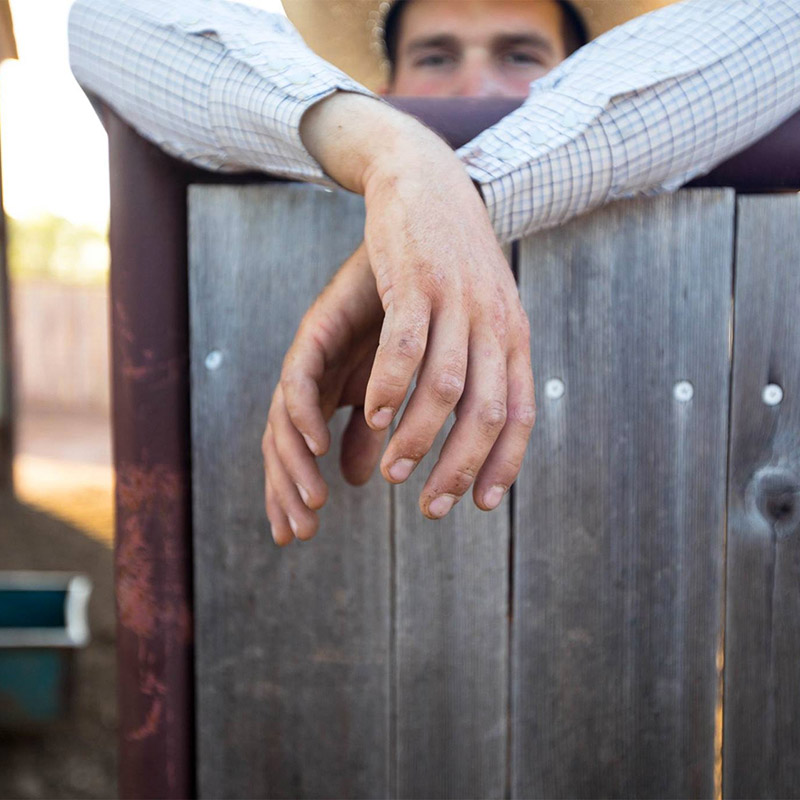 Ft. Worth, TX
Ft. Worth Stock Show
"Four years ago I caught the Reined cowhorse bug. It's been an obsession ever since." – Myles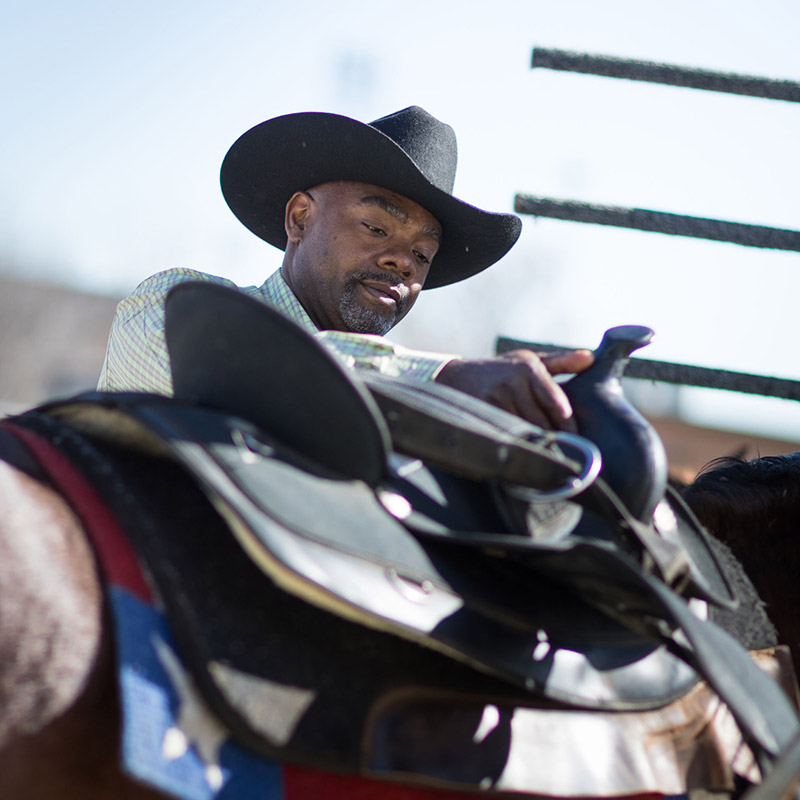 Ft. Worth, TX
Ft. Worth Stock Show
"It takes a lot of work. I'm sure everybody says that. But when I say every day I mean, I get off of work every day and put in more work. The best thing about riding is the community. I've always got someone to go on the trails with or go hunting or fishing with. We all have the same things in common, we work toward similar goals, and it's great to be around people that value the same things I do." – Marcellus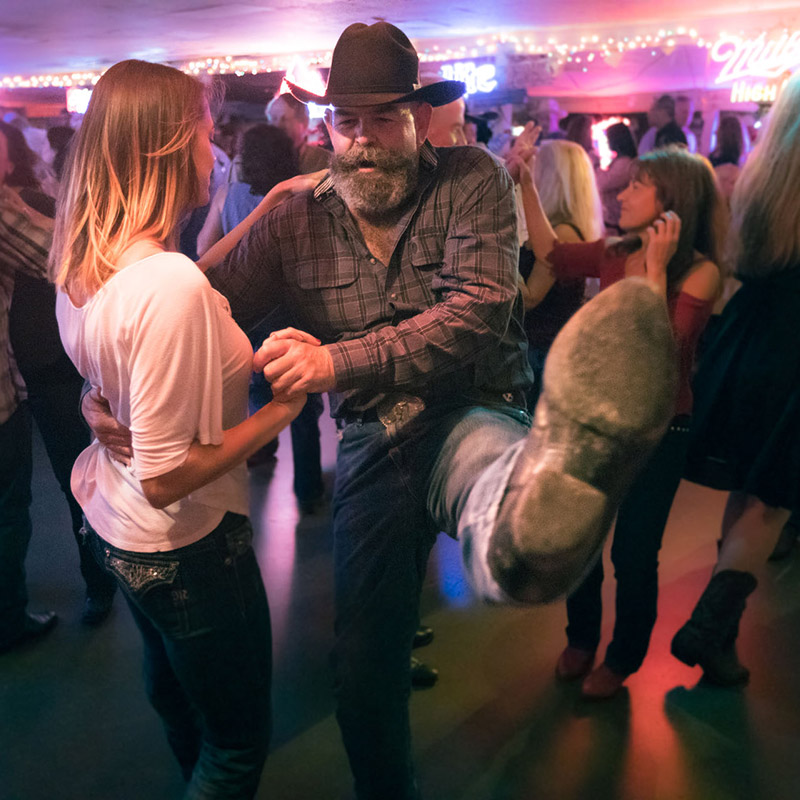 Austin, TX
Broken Spoke
"We were listening to some oldies, dancing in the kitchen where she taught me and she said, 'You ain't gonna understand this now son, but some day you're gonna look back and thank me.' I've been dancin' ever since." – Bryan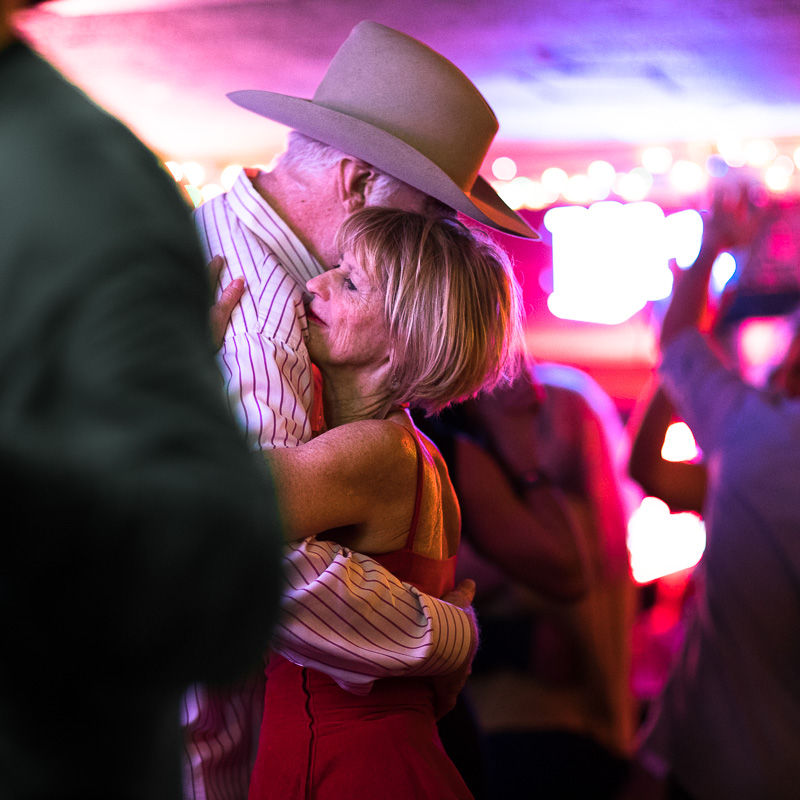 Austin, TX
Broken Spoke
"There's something about dancing that just feels good. There are people who play volleyball, you know. They sign up for a team and maybe on Wednesday nights they play, but every Monday and Tuesday I put on my outfit and say to my husband, 'Don't I like cute?' He nods and then I head off to dance, I call it my western Zumba." – Annie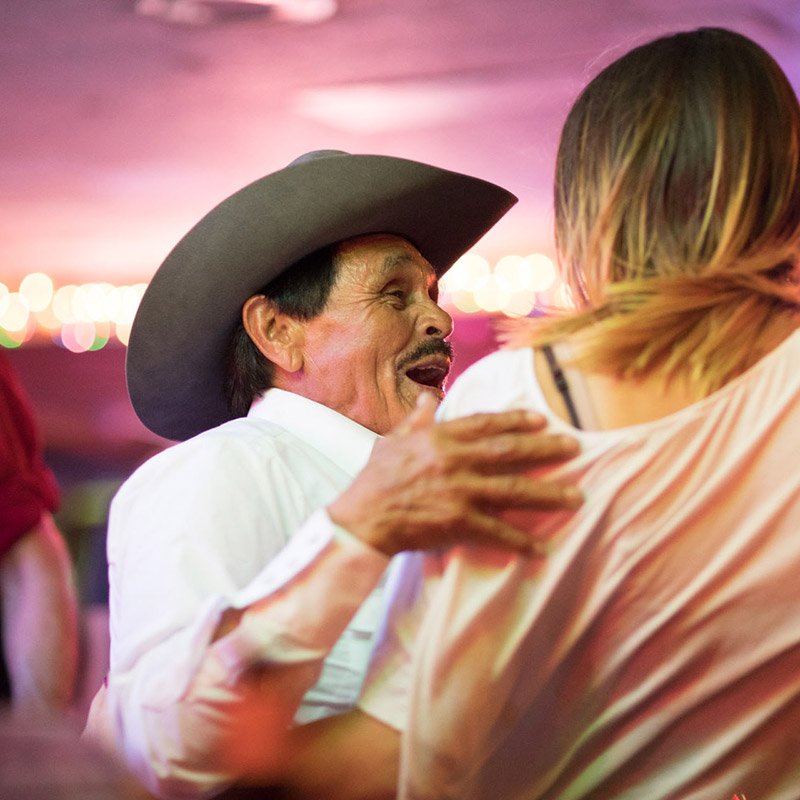 Austin, TX
Broken Spoke
"Bailo cumbia en México, pero two-step en Texas." – Jose
The Results
With only organic promotion behind the content, the engagements started pouring in.
Earned Media
The campaign even earned unpaid attention in the form of a splashy feature in Cowgirl Magazine.
Services Provided
Strategy
Brand Positioning
Messaging Architecture
Creative
Campaign Development
Art Direction/Design
Copywriting
Interactive
Web Design
Web Development
Production
Video Production
Product Photography
Let's connect!
Ready to start a super cool project together? Cool, so are we.