By The Numbers
8X
Average return on a dollar spent with Tilted Chair
$6M
Annual e-commerce revenue
90K
Facebook audience as of Spring 2018
4
Additional theaters launched in six years
The Ask
Brand, launch, and promote an upscale dine-in movie theater capable of challenging Alamo Drafthouse. Sound like a tall task? Well, with only 6 months separating us and the launch of Moviehouse's first location, we knew we couldn't sit around and stew about it. So we got to work.
Addressing The Ask
Q: How do you communicate that our movie-going experience is better than the rest?
A: You position yourself as something different entirely.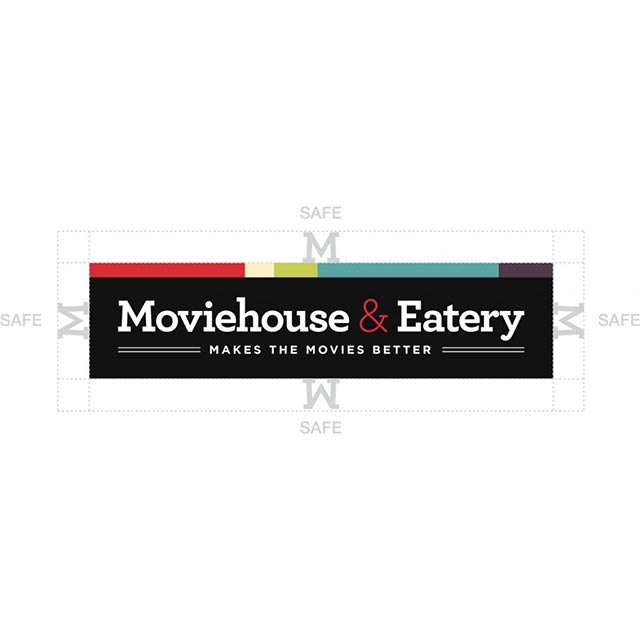 Building Out The Brand
It's funny how easily key messages and visual designs flow from a great big idea. But that's exactly what happened with Moviehouse.
Makes The Movies Better
Moviehouse has it all: reclining leather seats, a scratch-made kitchen, and little-black-dress quality cocktails. The key insight pretty much wrote itself.
The Website
We built a website complete with a custom e-commerce check out experience that was truly spectrum-defining. And of course, fully responsive.
Going Live
Roll out the red carpet: Moviehouse was ready for its big premiere.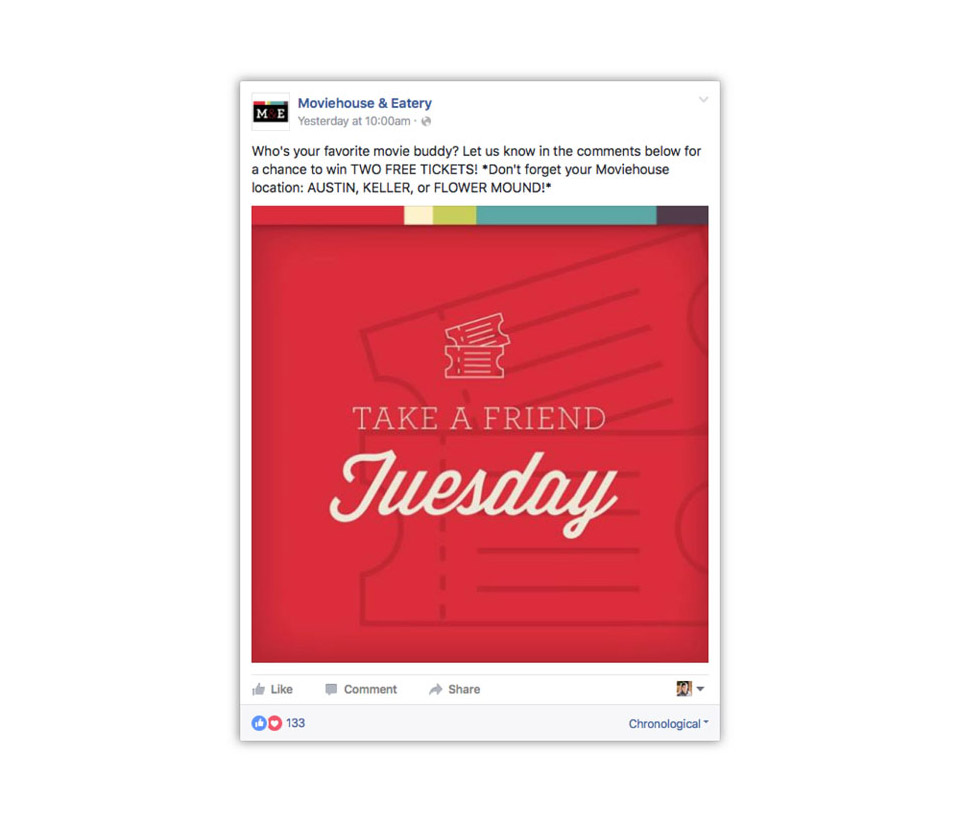 Sustaining Success
It's not hard to make your first blockbuster. But a great sequel? That's what we were tasked with as we helped launch 3 more movie theaters in the next 3 years. We developed an evolving, long-term media plan aimed at equipping our client with the tools it needs to launch and scale in other markets. Comprehensive analytics, monthly campaigns across multiple channels, and a consistent delivery of voice and visuals all lend to M&E's ongoing success.
The Results
We could pump up the results of our work with flowery but vague sounding language. We find something concrete to be more illustrative: we helped turn the vapor of a business idea—one whose success or failure would hinge largely on the quality of its marketing—into a $100 million dollar business in about five years. We'll just let that marinate.
Services Provided
Strategy
Brand Positioning
Messaging Architecture
Creative
Brand/Identity Design
Campaign Development
Art Direction/Design
Copywriting
Production
Video Production
Product & Food Photography
Animation
Media
Media Planning
Media Management
Interactive
Web Design
Web Development
Custom API Development
Let's connect!
Ready to start a super cool project together? Cool, so are we.