Gettin' Torched
Torchy's Tacos was in search of a partner that understood the difference between advertising and "damn good" communications. Luckily, we don't mind swearing.
1. Some Like It Hot
Task #1: Stoke excitement for four super hot tacos during August's Some Like It Hot Month.
Campaign Results
Hotter than the tacos
4
Kinds of super hot tacos
60K
Hot tacos sold in 30 days
7.2K
User-generated social posts
26%
Increase in social activity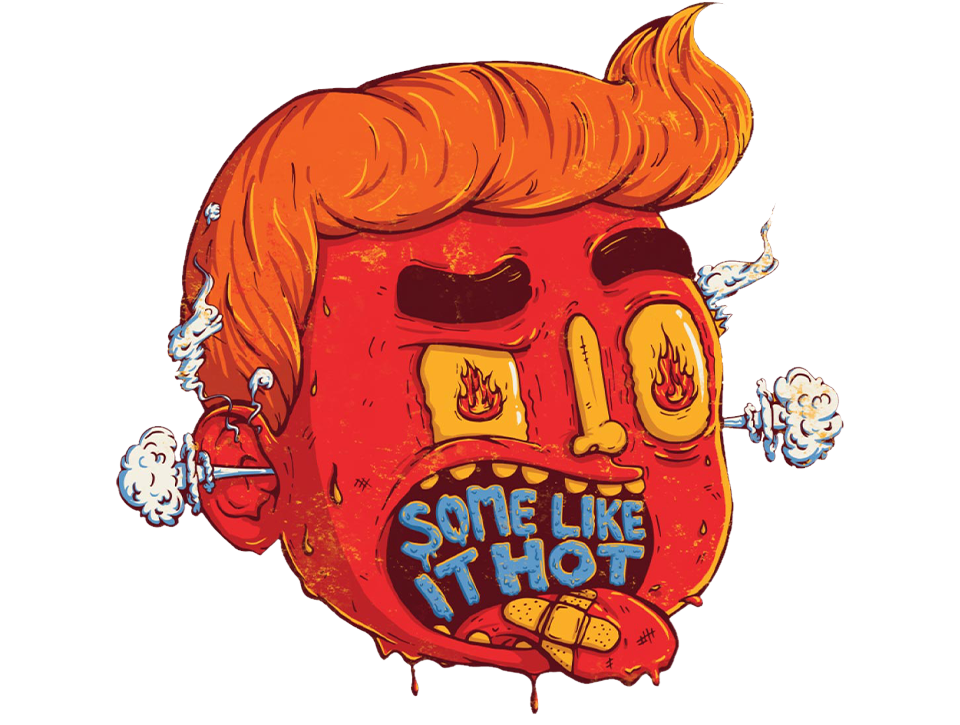 Assessing the Ask
Q: What are spicy food lovers looking for?
A: After some social listening research, we discovered people who like spicy food love a challenge. I smell a double-dog dare!
Torchy's Does Denver
Task #2: After the success of SLIH, Torchy's asked Tilted Chair to help launch its Denver location, their very first store outside the Lone Star State.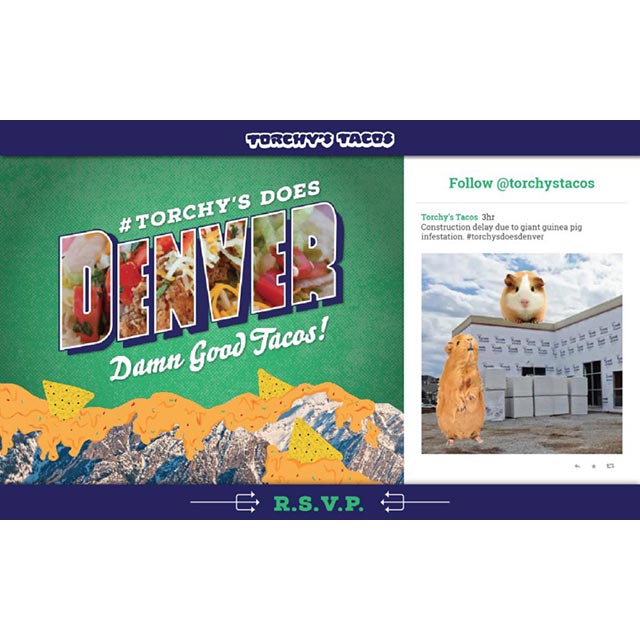 Building Excitement
What if we built a microsite that was as entertaining as it was informative? Welcome to TorchysDoesDenver.com. And of course queso-capped mountains. Because, cheese.
Content Creation
We matched weekly construction updates with animated GIFs, and hilarity ensued.
Tilted Done Did It
People talked. Lines formed. Stomachs filled. Our job was done.
3. Tacos in Waco
Task #3: Torchy's in Waco had a wayfinding problem. Tilted Chair has waze of solving those. (See what we did there?)
Campaign Results
920
To-location navigations
2,105%
ROI (based on $12 ticket average)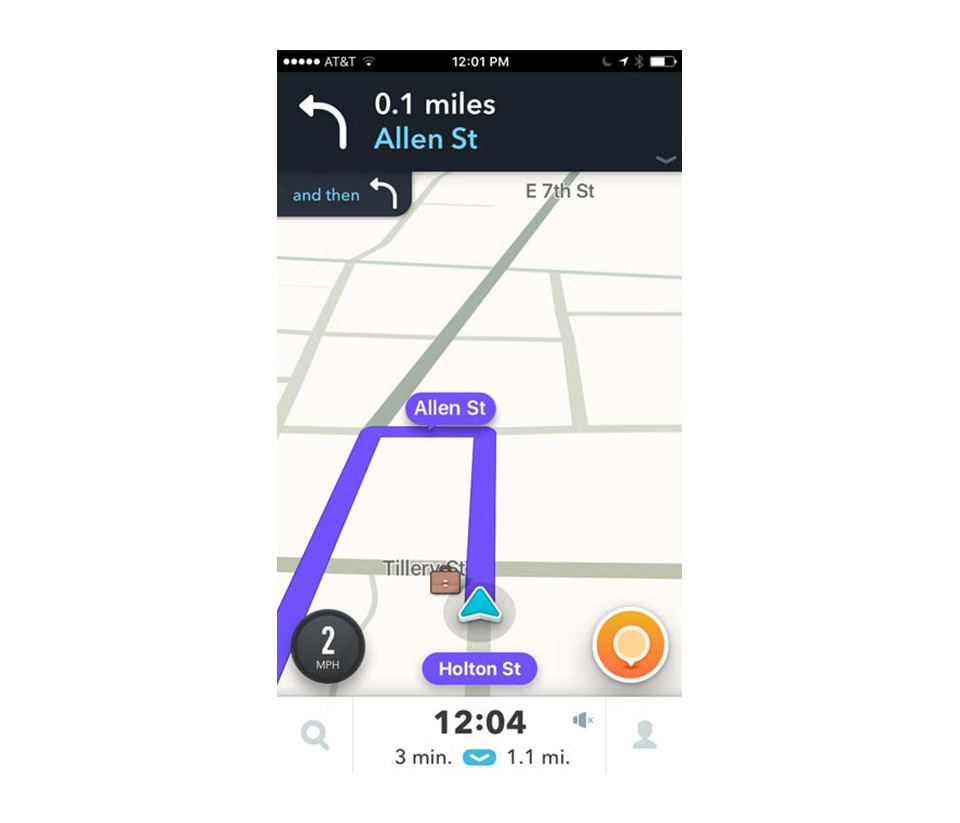 What's Waze?
If you've been getting around with paper maps over the last five years, Waze is the Google-owned jewel of new-age navigation apps. Waze aggregates traffic data real-time, and then helps users find the most efficient route to get to their destination. Tilted Chair activated Waze ads in combination with billboards along I-35 to help hungry highway-goers get to Torchy's. And it worked. Like, REALLY worked.
Services Provided
Creative
Campaign Development
Art Direction/Design
Copywriting
Interactive
Web Design
Web Development
Production
Video Production
Food Photography
Animation
Media
Media Planning
Media Management
The TC crew is insatiably creative, energetic, and always willing to take on new projects. You know that secret scoop of guacamole in the middle of your queso? That's TC.
"
Let's connect!
Ready to start a super cool project together? Cool, so are we.