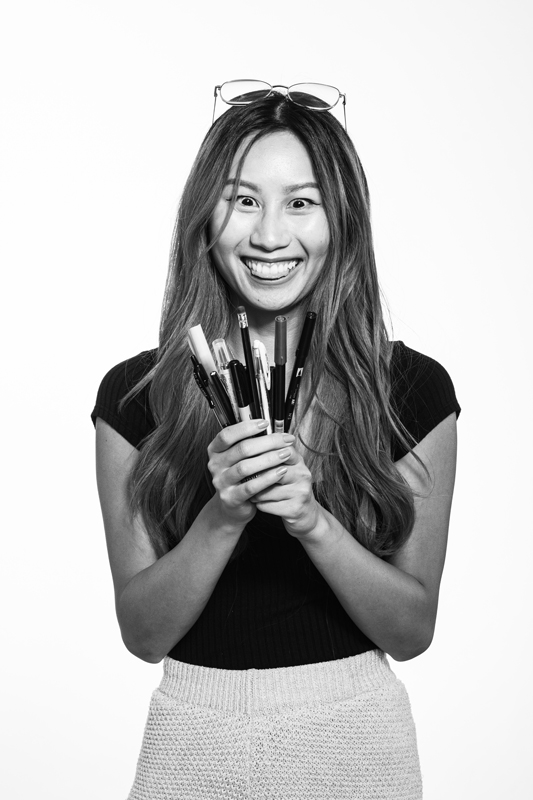 "Great things never come out of a comfort zone."
"It's important, as humans, to be empathetic towards each other. I think that's an important part of advertising that's overlooked." A woman full of dog-love and puns, Nhi is an artisan of color, shape, and typography. Moving pixel by pixel, she works meticulously to craft visual stories.
An unexpected challenge of her job, she says, is thinking of witty puns that aren't overused, as she's officially become our office pun-generator. She's pun-stobbale, one may say.
Out of the office, she enjoys playing board games, drinking wine, and hanging with her Corgi pup, Ollie.
If Nhi were a (tilted) chair she would be a plastic stool, because they're multi-functional and the only chair you can find in every color imaginable.