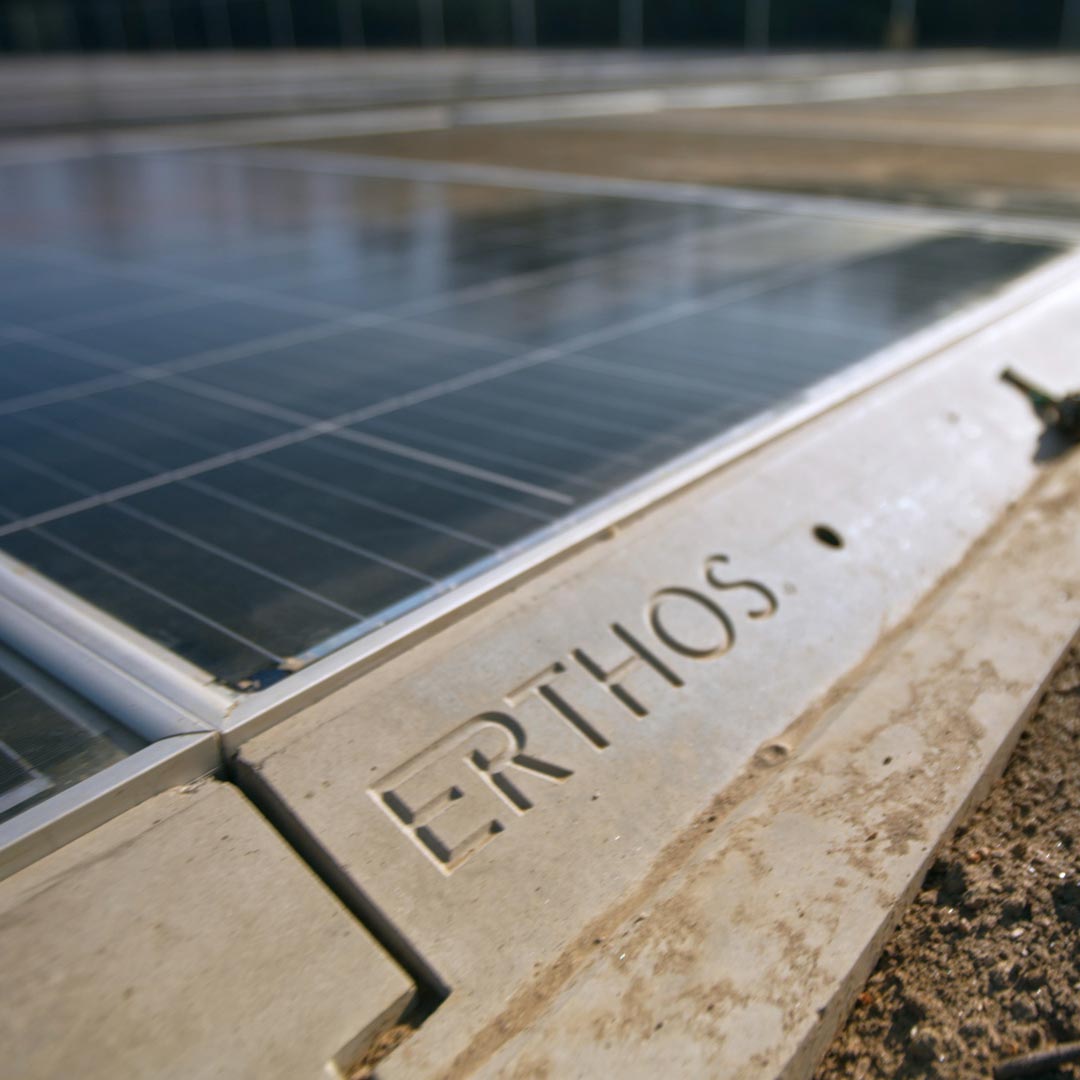 Solar Energy, Solved
A disruptive new technology
While other green startups were grabbing headlines with big, ambitious visions of sequestering carbon or cleaning up the ocean, Erthos was hard at work on something far more impactful and pragmatic: powering our planet with the most sustainable and disruptive technology since solar's inception. Or as they put it: Solar energy, solved.
The green revolutionaries over at Erthos tapped Tilted Chair in spring 2022 to help build out that vision. With a respectable brand that had already carried them to nearly $20 million in venture funding, they were hoping a close collaboration with the branding experts at TC could assist in refining the brand in preparation for massive growth.
Fasten your seatbelts, earthlings: the next stop was the next level.
Terrestrial exploration
Especially early in the creative process, one of the things a good brand designer needs is flexibility and freedom to explore. Erthos granted us that creative freedom, and the branding process flourished as a result.
One of our first exercises was to explore a multitude of permutations of the revised word mark to thoroughly test a number of different characteristics. We also presented a broad array of color narratives to hone in on the right hues for our story.
Earth & Light
After a couple rounds of very close collaboration with the client, a unified vision began to emerge. We called this final brand direction: Earth & Light, as those were the two elements from which Erthos derived its distinct business position. All that was left was to put our heads down and scrutinize and define every tiny detail around the new brand.
The reception has been very positive!
"
Let's connect!
Ready to start a super cool project together? Cool, so are we.