A System Under Stress
In case you haven't heard, America's getting older…fast. According to U.S. News, Americans over 65 will outnumber those under 18 by the year 2035. If this is news to you, you're not alone. And if you're unclear on how this rapidly aging population is going to impact our healthcare system, well, we can only say one thing for certain: we're going to need a lot more nurses.
Addressing A Need
That was the key insight behind the formation of the international healthcare staffing company Interstaff. Launched in 1998, Interstaff has been working tirelessly to address our national nursing shortage by identifying the highest-quality nurses from traditionally impoverished (and much younger) countries, and helping them immigrate to America to help out. The benefits of such an initiative are two-fold: our heavily burdened healthcare system gets a much-needed boost, and the nurses get a real live shot at the American Dream. Everybody wins!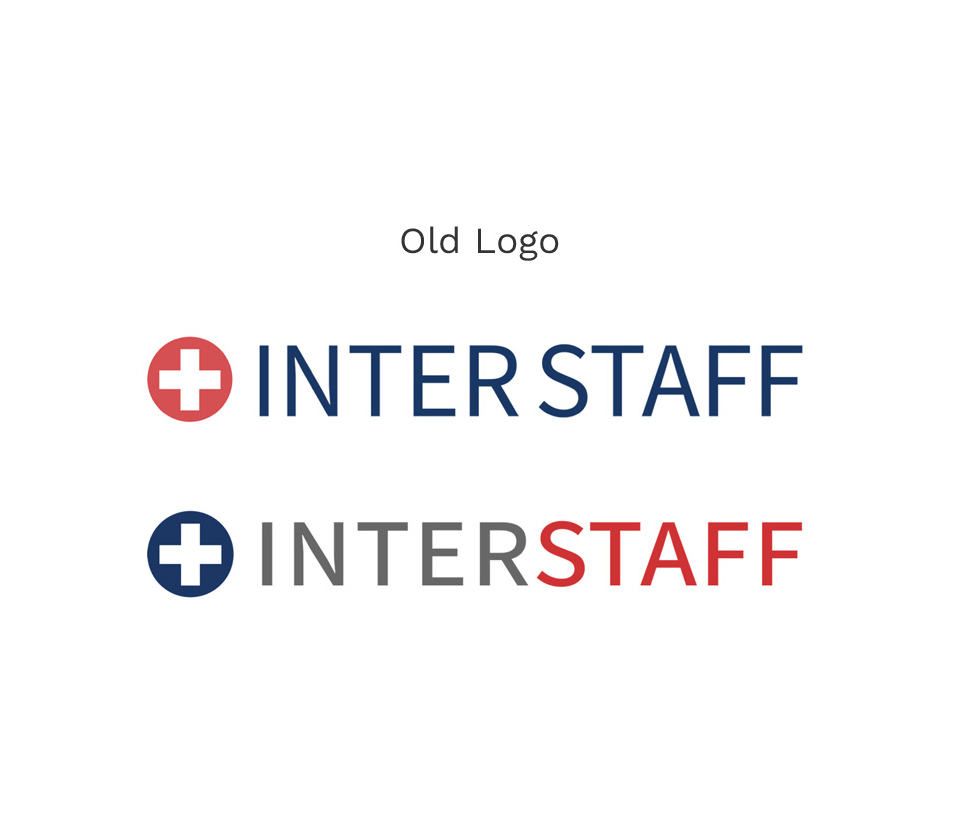 Operating successfully with only a home-grown brand and website, Interstaff engaged Tilted Chair to give the brand a much-needed makeover. While technically there was nothing wrong with the existing brand, it didn't come from a place of strategic thinking. And a quick survey of the competitive landscape indicated to us that the space was wide open for someone to demonstrate the power of great brand strategy and design. We wanted to ensure that brand was Interstaff.
Building a Brand
We worked with the family-owned business to redefine the brand, from the ground up. Collaborating closely, we defined Interstaff's values—Family and Integrity—and identified our client as a caregiver brand. Along with this rebrand came all of the usual executions: messaging architecture, positioning, tagline, business cards, collateral. And of course, a sparkling new website.
Results
The result? A successful brand relaunch that resonated across our two disparate audiences: nurses and hospitals. At the time of this writing (late 2019), the website has collected more than 2,000 nursing applications, and Interstaff has scaled its business with new engagements across several hospital networks. The Tilted Chair-Interstaff engagement continues to this day with new creative for use on organic social networks.
A new client specifically referenced the website as one of the reasons why they thought we cared so well for our nurses.
"
Services Provided
Strategy
Brand Positioning
Messaging Architecture
Creative
Brand/Identity Design
Campaign Development
Art Direction/Design
Copywriting
Interactive
Web Design
Web Development
Media
Media Planning
Media Management
Let's connect!
Ready to start a super cool project together? Cool, so are we.